BUET's Mars Rover Team wins Innovation Award at IPAS 2021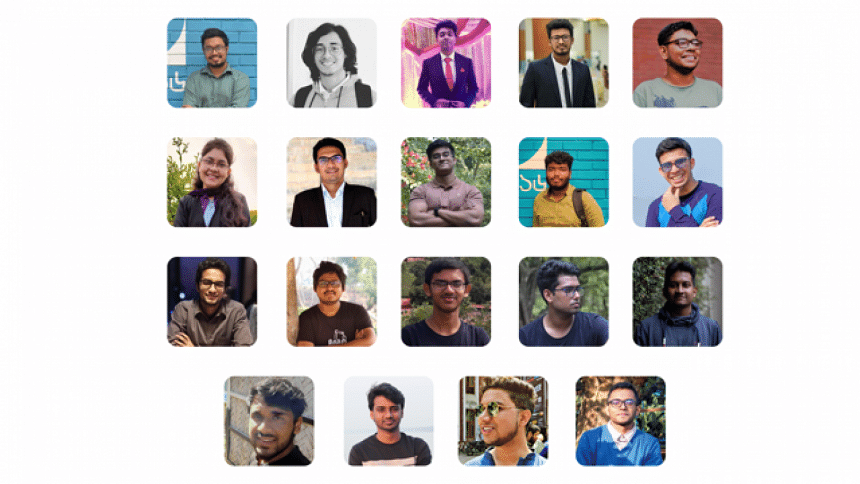 Team Interplanetar, BUET's Mars Rover Team, has bagged the Innovation Award for devising the most innovative gas compression system at the International Planetary Aerial System Challenge (IPAS) 2021. The IPAS Challenge, organised by Mars Society South Asia, is a competition for university students, which asks them to design a fully equipped Mars Aerial System (Vehicle). The team has achieved the first position in Bangladesh and ranks eighth globally.
Themed "Propelling Exploration", the virtual event consisted of 26 teams competing against each other. Team Interplanetar consisted of Khondker Shihabul Hoque, Nazib Chowdhury, Rafi Bin Dastagir, Nafiz Imtiaz, Mishfaqur Rahman, R.K.B.M. Rizmi, Syed Tawsif Islam, Yaminul Hoque, Ajoy Kumar Sarker, Apurba Sarker, Emon Roy Bappy, Farsia Kawsar Chowdhury, Intesar Jawad Jaigirdar, Kushol Roy Pritom, Md. Amin Haque, Md. Rasul Khan Hamim, S.M. Sakeef Sani, Shorup Chanda and M. Abrar Muhit.
Their drone, Nirveek 1.0, intends to aid cosmic research by collecting various information in the hostile environment of Mars. The team took two weeks to conceptualise the design, followed by structural and mechanical simulation for verifications. "We were asked to prepare a report stating the simulation result and the technological aspects of our device," added Khondker, the team leader. Nirveek 1.0 is designed to survive the Martian environment as they modified the sensors accordingly.
"We faced communication issues due to virtual team meetings and had a difficult time coordinating tasks," Khondker shared. The team is elated to win the Innovation Award. While discussing the obstacles faced by rover teams, he asserted that lack of funds is one major reason why young people do not participate in international events. "The components required to build a rover are quite expensive and incentives providing financial support would empower more Bangladeshi teams to participate in these events," he explained.
Team Interplanetar was formed in 2015, and has participated in numerous international space robotics competitions, including the European Rover Challenge (ERC) and the University Rover Challenge (URC). Additionally, the team regularly organises various workshops and learning sessions for students interested in rover designing. They are currently preparing to participate in the upcoming ERC 2021.
The author is a freelance journalist who likes reading, planning, and scribbling. Write to her at [email protected].