Concert for Kaan Pete Roi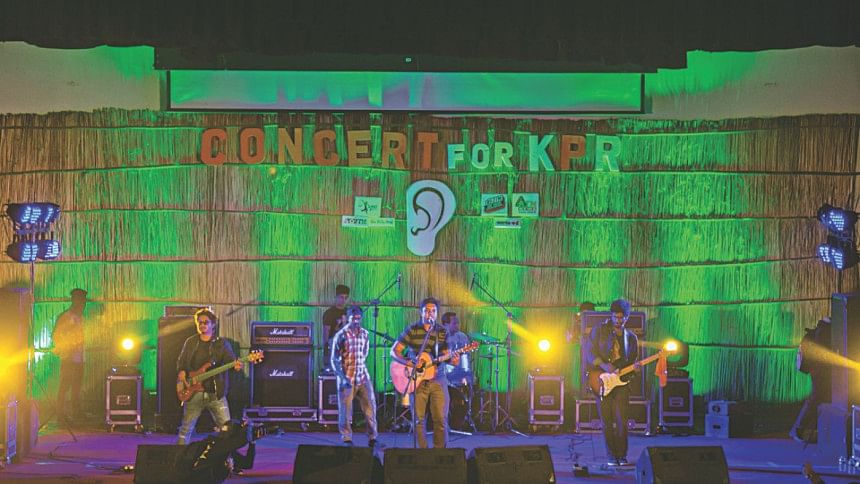 Kaan Pete Roi is an emotional and psychological support helpline that opened its lines in April, 2013. The service is operated by trained volunteers who provide immediate mental support to callers and alleviate feelings of despair, isolation, distress, and suicidal thoughts within the community.
On January 26, 2018, the operation's largest fundraising event to date, called 'Concert for Kaan Pete Roi', was arranged at the Krishibid Institute Bangladesh. Dr Muhammed Zafar Iqbal, Dr Yasmeen Haque, Anik Khan, Ahsan Habib, and many more were present at the concert as special guests. The audience enjoyed performances by Dreek, Shunno, Nemesis, and Arnob.
Sylhet Sixers was the sponsor of the event; with Kaler Kantho as the Print Media Partner; ATN News as the Media Partner; Star Youth, The Daily Star, as the Youth Engagement Partner; ABC Radio FM 89.2 as the Radio Partner; and Somoy Prakashan as the Printing Partner.
For more information on Kaan Pete Roi,
visit: shuni.org or facebook.com/kaan.pete.roi
or contact 01779554391