SECTION 57: A LAW TO SILENCE BANGLADESH
Digital repression in Digital Bangladesh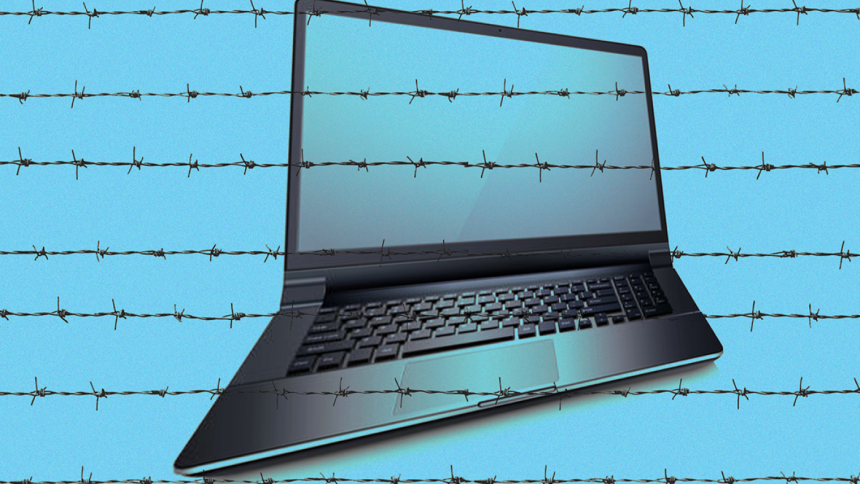 Images: Kazi Tahsin Agaz Apurbo
"I am not scared of going to jail anymore. The only thing I am worried about these days is getting stabbed in my neck. But the fear of going to jail is gone—now I can live in a jail for even 20 years without any problem."
These are the words of Shoaib Chowdhury, a journalist based in Habiganj who was arrested two days after he published a report directed against the MPs of his town. For 84 days, from November 14, 2016 to February 8, 2017, Shoaib had languished behind bars without being given an opportunity to fight back. 
He spent most of his time in the cell listening to a half-broken radio and praying to God that his wife, who was busy running around the courts of Dhaka, would be able to bail him out soon.
"I never really imagined myself going to jail for writing a report," Shoaib tells The Daily Star, letting out a wry smile. "I come from a family of journalists. I have worked as one for 25 years and have been true to my profession everyday," the 52-year-old says. 
His voice shook while recalling the bitter memories of those three months—he was clearly still in trauma, but remains adamant. He wants his story to be told. 
'A tool to silence journalists' 
On November 12, 2016, multiple cases were filed against Shoaib under section 57 of the Information Technology and Communication (ICT) Act. 
This part of the section states how any kind of content uploaded online that affects an individual or organisation negatively can be considered an offence. 
Section 57 states that it is an offence if one "intentionally publishes or broadcasts something which is false and obscene by reading, watching or listening to the material in a particular condition such that a person may be inspired to do something which causes defamation, undermines law and order or creates a possibility of doing so, distorts the image of a person or the state, hurts people's religious sentiment or creates the possibility of doing so, or instigates people against a particular person or a group."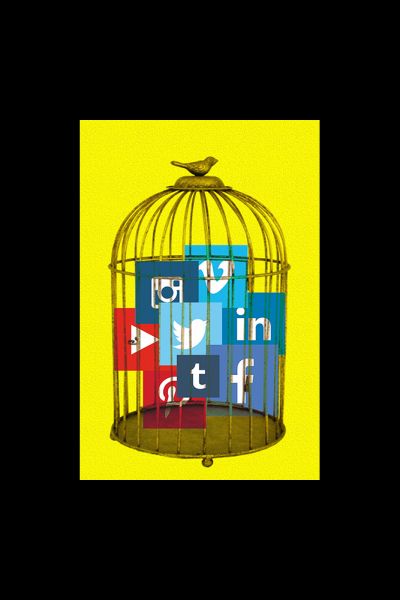 For committing such a crime, a person can be sent to jail for 14 years and fined up to Tk 1 crore. In addition in 2013, an amendment to the ICT act curtailed the courts' powers. Prior to this amendment, the police had to seek permission from the courts to make any arrest. But the amendment repealed that provision and that paved the way for the police to make any arrest without a warrant issued by the court. 
And that's what happened with Shoaib. The police arrested him after cases were filed against him following the report. He was only given a proper chance to defend himself three months later at a court in Dhaka, after which he was given bail. But until then he was stuck behind bars. 
Narrating his side of the story Shoaib says: "On November 10, the Kolkata Daily, Anondabazar Patrika published a news which talked about how Prime Minister Sheikh Hasina might replace certain MPs during the next elections from Habiganj and a number of other places. 
"Since this was a scoop related to my area I published the news in my paper, Dainik Probhakor, and also put the photos of the three MPs from my region. After that I shared this story on my newspaper's Facebook page. A day later, there were four cases filed against me under section 57 of the ICT Act, including one which alleged that I used a fake Facebook account to cause trouble in the area." 
While he was in jail, Shoaib's wife, Shamim Parvin, kept traveling to and from Habiganj and the Cyber Tribunal in Dhaka in a bid to bail him out. But the task was harder than it seemed. 
"It took way longer than expected. Firstly there was the court holiday period in December. After that, the judge dealing with this issue went out of the country for medical purposes. By the time I got a date in the court it was already February," recalls Shamim. 
A frustrated Shoaib reckons that section 57 of the ICT Act was amended just to restrain journalists from saying anything that mattered.
"Journalists won't be able to work in peace if this section remains. If I write something wrong, you can file a defamation case against me, but you should not be able to arrest me immediately. There is a separate procedure and guideline for defamation cases. 
"But in section 57, you can arrest me immediately. This is a good tool for authorities to keep journalists quiet," says Shoaib. 
While Shoaib did get bail, the cases against him are still pending and he has a long way to go. 
From a tea stall to prison 
Around 400 kilometres away from Habiganj, a student half of Shoaib's age had to go through a similar struggle. 24-year-old Dilip Roy, who is a student of Rajshahi University and also the secretary of Biplobi Chatro Moitri, a student political group, spent nearly three months in jail for posting a Facebook status, which criticised Prime Minister Sheikh Hasina's views on the Rampal power plant. 
Dilip was arrested a day after he published his Facebook post. "I think it was at 11 am on August 27. I had just come out of class and I was drinking tea at a stall behind our library. That's where a police official found me and asked me to come to the thana," says Dilip. 
Later in the evening, Dilip was told that the president of a powerful student party in the university had filed a case under section 57 based on what he had written on Facebook.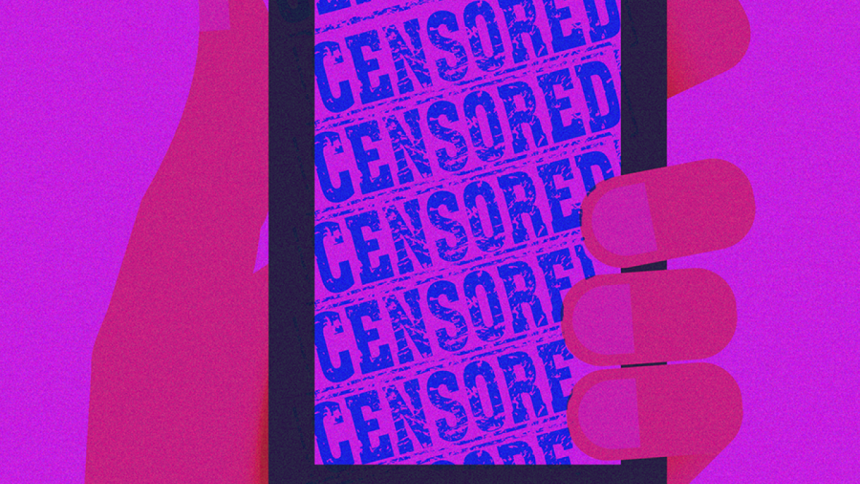 After spending three months in jail, Dilip got a date in a court in Dhaka and eventually received a bail for six months. The six-month period ended earlier this month and Dilip applied for an extension. As per the current situation, Dilip will remain on bail until the submission of the chargesheet 
According to Dilip, the case was filed against him just to put him on the edge. 
"Facebook is full of questionable things but none of those users have been arrested. I didn't write anything derogatory. I was just being critical of her statements. So it's clear that I was arrested because a local group wanted me to be. These things happen in campus," explains Dilip.
"Bangladesh is a democratic country and the freedom to express our opinions is a given. If someone is arrested for having differing – albeit rational – opinions, this isn't a good sign for our country," opines Dilip. 
An arbitrary, vague law 
Barrister Sara Hossain, who has worked on a number of cases dealing with section 57, echoes the thoughts shared by both Shoaib and Dilip. She believes that this act has been used 'disproportionately against people who seem to say things critical of the government or high officials of the government.'
"There are no procedural safeguards, which means that a person can be arrested simply on the basis of an allegation from another person. It has been used to keep a lot of people arrested and detained for days, weeks and months, even where no charge has been framed against them," says Hossain.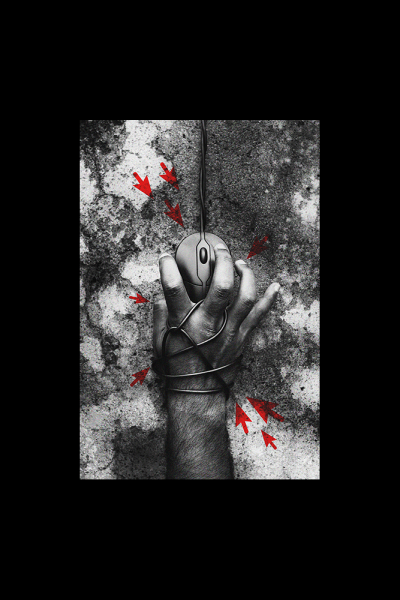 "People are having their liberty taken away without any reasonable basis and where there's no kind of threat to society and there's no reason for them to be in prison. This law needs to be rethought urgently," she adds. 
Furthermore, she says that terms in the section aren't well defined—an aspect that eventually gives the police a broad range of powers. 
"Genuine cyber crimes are committed that you clearly need remedies for, but the way section 57 is framed, it is so wide and so broad that it can be applied to anything. It can be applied very subjectively so there is no definition of certain terms," says Hossain.
"It also creates a kind of very arbitrary, very broad power in the police which they seem to be exercising to pick and choose when they will arrest someone and when they won't. There is no guideline for who you arrest," she argues.  
"There is no reason to arrest most of these people. They may have made a comment, which is problematic and they can be prosecuted for it, but there is no particular reason that they need to be locked in for it. There is no rationale to that. 
"The government in its own policy says that it wants to reduce the number of people in prison because of such requirements and on the other hand it is throwing people into jail," she adds. 
If the court finds someone guilty under this section, the individual might be banned for a maximum of 14 years. That's another aspect that Hossain criticised "Fourteen years behind bars is a higher sentence than the offence of physically assaulting someone. Does that make sense?" she asks. 
A deal with Facebook 
Mohammad Nazrul Islam Shamim is the public prosecutor of the Cyber Tribunal in Dhaka. He deals with a number of cases under section 57 of the ICT Act and argues that the law does more good than bad. According to him, this particular section of the act will function more smoothly if the police and the investigators who accept such cases are better trained in this field. 
"There are both sides to this. [Section] 57 is working very well but then it is being misused as well. Those seeking redress under this section are mostly teenage girls who have been harassed online and this section is helping such kind of criminal activities come under control.
"But then again, there are some journalists who get into trouble despite publishing the truth. The police are accepting such cases against them. The biggest thing is that the police need to be clearer about the details of this section," says Shamim.
"If they don't do that then the section will be misused more frequently. If the police accept cases without understanding, then there's nothing we can do," he adds.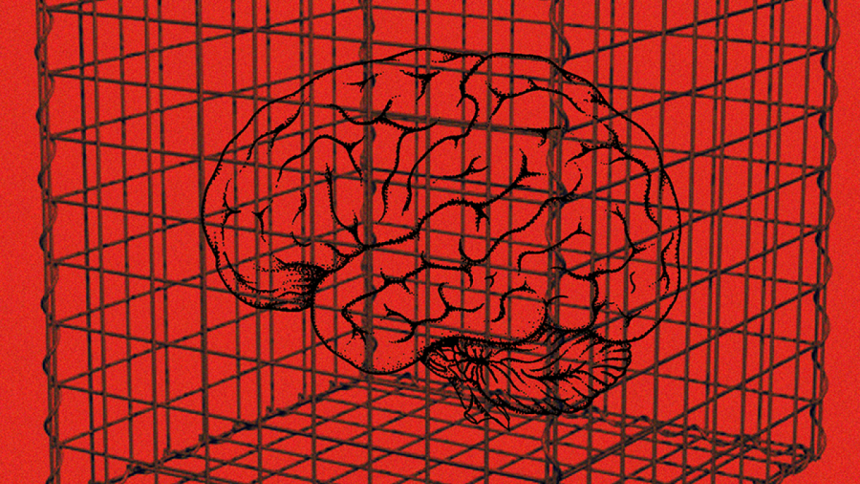 According to Shamim, the victims of 75 percent of the cases filed under this section are teenage girls, while another 10 percent deals with religious issues and the remaining deal with issues related to the ministers and the Premier.
On a different note Shamim says that the lack of proper investigation from the police and the absence of a proper deal with Facebook lead to many girls not getting justice.
"We lose many cases because the investigators don't do a good job. We also don't have a deal with Facebook and that's why we don't get as much information required to win cases at times. Sometimes it is confusing to find out whether a particular post is true or not," explains Shamim. 
While Shamim reckons that this particular section is bound to have a more positive effect, Supreme Court lawyer Jyotirmoy Barua disagrees.
"What the respected prosecutor is saying regarding the genuine victims is not wrong. Genuine victims are being helped with this law. However, there is no protection or room for safeguarding the common public here. 
"I have all the sympathy for those real victims and there should effective measures to help them, but this is not the way. There is no room for safeguarding people here. Normal people, innocent people become victims," says Barua. 
Old wine in new bottles? 
The number of cases filed under section 57 seems to be on the rise. According to the Cyber Tribunal in Dhaka, around 700 cases have been filed under this section since 2013. This year has already seen more than 260 cases. 
Cases under this section have frequently been filed against journalists and that's a worrying aspect because no matter how much we depend upon social media, at the end of the day, journalists are still the gatekeepers when it comes to news. 
Journalist Probir Sikdar, who will be going on trial soon, told The Daily Star earlier this week that he won't be surprised if the case goes against him. 
Siddiqur Rahman, editor of Dainik Shikkha, who was sent to jail for a week for a number of articles that were published on his website last year is also battling an uphill task. 
Most recently, cases were also filed against journalist Afsan Chowdhury who did get an anticipatory bail but will now have to take the long road to clear his name. 
Among the hue and cry of these cases, law minister Anisul Islam said that the new Digital Security Act would clearly define what section 57 would stand for. But unfortunately, the draft of the proposal suggests that the new law is not likely to be any different than the current section.