remembrance
Remembering 'Mithu Bhai'
The Star Weekend talks to actress Tareen Jahan to reminisce about the legend that was Khalid Mahmood Mithu.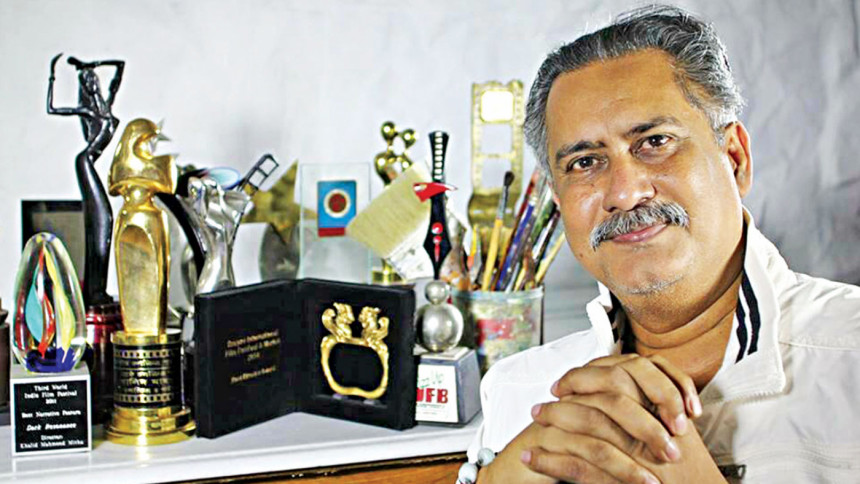 Photos: courtesy
On March 7, 2016, around mid-afternoon, the news of a strange case reached The Daily Star. Within an hour, televisions and social media were flooded with a horrifying video clip, and articles titled 'Khalid Mahmood Mithu Dies in Tragic Accident." The country took a sharp gasp, everyone at once, gripped with shock.
"When I watched the video clip, it didn't look like a tree. It looked like Azrael, the Archangel of Death himself. There was a car there that nothing happened to, a rickshaw passed by seconds before, and the puller of the rickshaw Mithu bhai was on came out of the tragedy unscathed. Only he was the victim. It was like he was tragetted by Azrael, like he was supposed to leave, and that's how he was supposed to do it," says Bangladeshi actress, model and singer Tareen Jahan.
Renowned artist and national award winning director Khalid Mahmood Mithu, died on March 7, in a tragic accident as a tree fell on him in Dhanmondi, road 4. Mithu, husband of artist Kanak Chapa Chakma, was passing by on a rickshaw, when a tree fell on him around 2:00pm.
Tareen's memories of Khalid Mithu are aplenty. "I was in the media since my youth, and back in around 1993-1995, when I was still very young, I first met Mithu bhai as Director of Photography (DOP, or cameraperson). What was so striking even then was that we normally just see DOPs follow the director's instructions, but Mithu bhai had an artist's input in every one of his shots." With a background in Fine Arts from The Faculty of Fine Arts in Dhaka University, Mithu always had a way with creativity. "All of his shot selections were so artistic; you could tell they were done by him."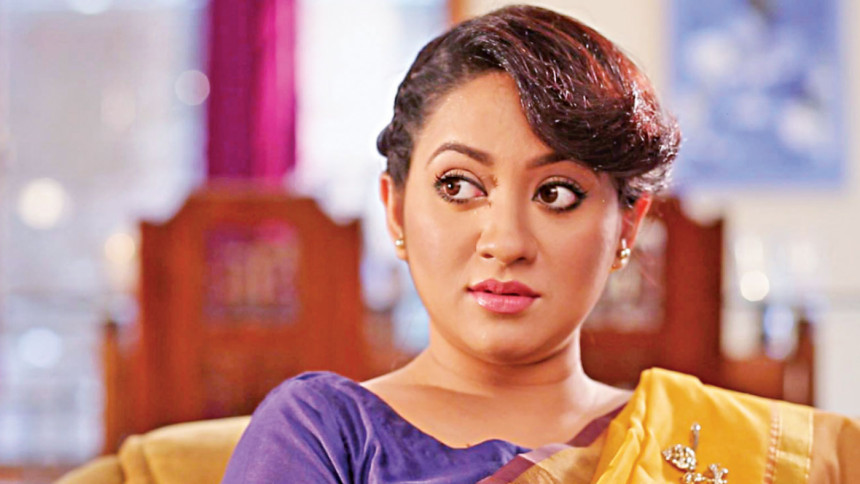 When he directed his first play, Dhushor Album, he asked Tareen to play a character. "I remember it so clearly. I felt truly blessed, not only to have worked for him in his first play, but also act alongside legendary actors Suborna Mustafa and the late Humayun Faridee." After a longer while, he had called on Tareen again one fine day and told her about his marriage to Kanak Chapa Chakma. "Ami toh tor Kanak apa ke biye kore phelechi. Amar shoshur bari ekhon Rangamati! (I have married your Kanak apa, my in-laws home is in Rangamati!) " he had said with joy.
He then began speaking of his plans for his first film, where Tareen would be cast. "It was on a true story of a Kingdom of Rangamati that went underwater." While shooting, Tarin remembers a near-death experience, that Khalid Mithu gave her the strength to overcome. "We were trapped in a storm, on a boat in the middle of the lake. I didn't know how to swim, and there he was, holding on to me with all his might saying "ami jodi bachi, tui o bachbi (if I live, so will you)." They were later rescued by a trawler. "I wouldn't have survived the incident if it weren't for him."
A week before his death, Khalid Mithu had made another phone call to Tareen. One of those 'half-adda, half-work' phone calls, where they would reminisce, make promises, laugh, and plan. He called to tell her about his newest film, and ended up talking for a long while about life, past rendezvous, and so much more. She remembered telling him that she had never gotten the opportunity to buy one of his paintings. He said, "Just come over any time and pick out your favourite!" says Tareen, "The next time I went to his house was not to buy the painting. It was to give condolence to his mourning family. It was to mourn his death with them," Tareen's voice begins to shake at these words.
She fondly remembers the grace with which Khalid Mithu would exist. "I had never before met a man so soft spoken, so warm-hearted, or so calm. I barely ever saw him lose his temper. Even if he did, he would resolve it very fast. Maybe the worst thing he would say is 'oh dhut!'"
Some of our greatest talents, biggest names, and most respected people have died in road accidents, more so in the past couple of years. "How much longer? When will the roads be safe for us? Look at the people we lost because of this carelessness."
Khalid Mahmood Mithu was near and dear to everyone he had worked with. Through his entire life and career, he was a loved and celebrated artist, director, creator, father, husband and friend. With his wife Kanak Chapa Chakma, a noted artist, his children Arjo Sreshtho and Shiropa Purna, they made the perfect family. "It's difficult to think that they won't be together anymore- all of them. It's difficult to believe I won't see him anymore. No more phone calls, no more plans. All I can do is pray for his soul, his lovely family, Kanak apa, and pray that we can carry on the legacy he left behind. Mithu bhai may have physically left the world, but his art, his creations will keep him alive among all of us for eternity."