World Mental Health Day
Mental health is political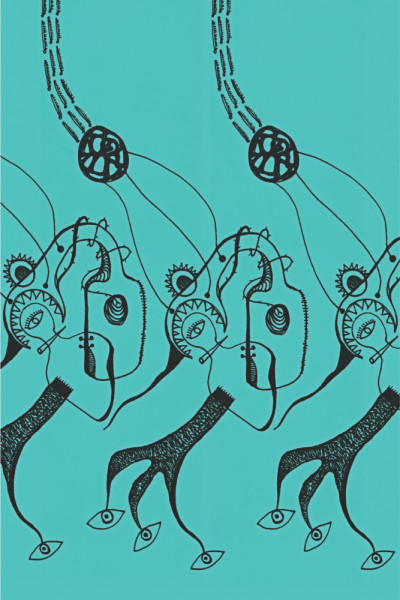 A few months back, I installed a meditation app. It had good reviews and offered guided meditation for different circumstances—to reduce stress, improve focus, "balance and awaken the chakras", guide mindfulness, etc. Along with these features, it also provided the option to use it on-the-go, meaning when you are walking, going to sleep, having a tough day, during your commute etc. To survive the Dhaka traffic jams, I thought it was worth a try. I was asked to breathe deeply as I remained stuck in the same spot on the road for what felt like hours. Awkwardly, all I could think was that Dhaka ranks as one of the worst cities on the Air Quality Index. I could not finish that session.
Let's start with the World Health Organisation (WHO) statistic that every 40 seconds someone loses their life due to suicide. Approximately 800,000 people die every year by taking their own life. Before every suicide, there are more than 20 attempts and let's not forget the trauma of a suicide survivor. In recent times, mental illness has pushed many people to the edge with alienation, collective anguish, and mental illness common experiences in today's world. It is like an epidemic—the painful living of daily life is becoming so unbearable, many of us are losing our will to live. The problem is that approaches toward mental health issues are seen as 'apolitical' and 'individual'—as if mental health has no connection with the socio-eco-politico cultural structure of society, as if there is no connection between the anxiety of a person and their precarious social position. If a transgender person has a panic attack at the thought of just going outside, that panic attack is not a personal problem but a manifestation of a greater unjust societal structure. 
We need to declare that mental health is political.
In Bangladesh, mental health is not even recognised as an important issue in the daily lives of people, even though around 11,000 people kill themselves in Bangladesh every year. Mentally ill people's struggles are not visible in the mainstream discussion. Important initiatives such as Kaan Pete Roi are too small to be able to help the number of people who need assistance to overcome their struggles. Their reach is small because society does not have the urge to address this important issue. In healthcare discourses, mental health has the least space. These discourses deny the agency of mentally ill persons and presume to already know the struggle, while homogenising the narratives of every person. People struggling with mental health often face further trauma from their family, friends and well-wishers, who interrogate the severity of their illness and question the sincerity of their efforts. This victim-blaming, in the end, actually inhibits them from seeking care. Even in the mental healthcare system, mentally ill people are solely held responsible for their struggles. Many of my friends are told that they have an "attitude problem" by their therapists. Moreover, the mental healthcare system is quite narrowly accessible. Sessions with a therapist are so costly that most people cannot afford it.
Organisations such as the WHO and many other mainstream voices are offering "solutions" for suicides and other mental health issues. Big corporations are hiring yoga experts and arranging mindfulness meditation training sessions for their employees. This sort of approach is being deployed even in the U.S. military's training sessions—it helps to calm the mind while they pull the trigger on the so-called enemy. The wellness industry has been including yoga, mindfulness, mediation and personal wellbeing. Where the Western healthcare system divides mind from body, yoga does not split one from the other. Yoga tourism, yoga retreats or cruises to 'exotic' Indian cities are becoming popular in the West. Yoga has already become one of the top fitness trends in recent years, with approximately 300 million practitioners worldwide. The yoga and mindfulness industry is worth trillions of dollars. Millions of books on these topics are for sale.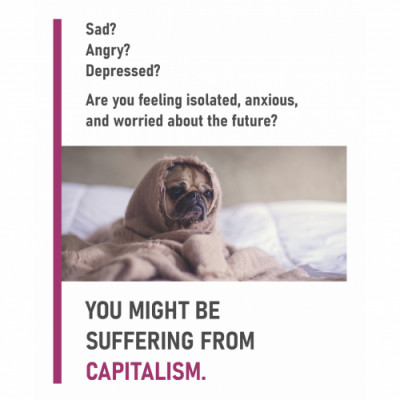 In many corporations today, these kinds of wellness programmes are considered must-have, rather than good-to-have. Service providers are promising to reduce the stress and anxiety of employees, which in turn would help to increase their productivity. By taking the case of mindfulness, Ronald Purser, a professor of San Francisco State University who studies corporate culture, shows in his book McMindfulness: How Mindfulness Became the New Capitalist Spirituality how it has become a tool for the corporations to pacify their workers to be content with the injustice and inequalities under capitalism. Most obnoxiously, these kind of programmes train workers to be happy with their unsecured, precarious lives.
Without seeking the societal causes of depression and other mental illness, following these kinds of know-how wellbeing programmes, and most importantly perceiving the mental healthcare system as detached from the rest of the socio-political structure, blocks the path of collective understanding and action against inequalities and building of solidarity. It perpetuates the discourse of business-as-usual and limits the capabilities of mass critical thinking to apprehend the structure of inequalities. It propagates the same old message of victim-blaming, that it is the problem of individuals—individuals need to be regulated, find their way on their own, they need to calm down despite the injustice in the power structure.
The rapid growth of the wellbeing industry and phenomena such as mass loneliness, homelessness and growing income inequalities at the same time is not coincidental, but intertwined. In this neoliberal economy, productivity is the prime concern, more than anything, and competition, the main driver. Centuries ago, philosopher Karl Marx warned us about capitalism's ever-growing hunger for putting a price tag on everything. In his alienation theory, he showed how, through the capitalistic structure, a worker becomes estranged from their job and eventually from their daily life. In capitalism, a worker does not work for themselves, rather than they work for someone else. If anyone does not want to have the anxiety of being unemployed, they have to endure all the suffering at the workplace; even then, anxiety remains. Workers take extra loads and spend extra hours at the office just to secure their jobs. This tendency leads to mindless competition among the staff to win the approval of the employer. At the workplace, productivity becomes the ultimate thing to ensure at the end of the day. This capitalist notion of productivity, growth, and progress is everywhere in society. This sense of productivity is certainly ableist, it unleashes a form of body terrorism by treasuring only those bodies which can take part in and succeed within these inherently unequal structures. Those who are unable to keep up with the pace of productivity, experience isolation, depression, humiliation, inaccessibility.  
We need to decolonise the present wellbeing system and the mental healthcare system. Of course, I am not calling for you to quit yoga and stop visiting therapists; but we need to add socio-political questions to those approaches. A care system should provide people with both coping mechanisms and give them the tools to analyse this awry world. This therapeutic process will not let people blame themselves instead of the socio-cultural structure, because it will not have the individualistic neoliberal approach which now successfully privatises social problems such as mental illness. We need to challenge present work ethics, productivity and hyper-consumerist culture, where a person is not allowed to be "dysfunctional", "traumatised", "sick", "incurable", to take a moment to rest, to do something they want to do. We need to take care of each other so that we can create a nurturing radical kinship structure through the politics of care. We need to revisit the famous quotation of Audre Lorde, "Caring for myself is not self-indulgence, it is self-preservation, and that is an act of political warfare."
We need to rest to love and resist!
Mohymeen Layes is one of the organisers of Lokayoto Bidyaloy.