What's in a meme?
When I say "Charlie bit my finger", you might know what I'm talking about. You know what to imagine when I describe Willy Wonka's condescending, wide-eyed smile, or an exasperated Robert Downey Jr. rolling his eyes, standing with his arms crossed; or a distracted boyfriend checking out another girl in a red dress, or Drake blocking his face with his hand, dressed in a furry orange jacket.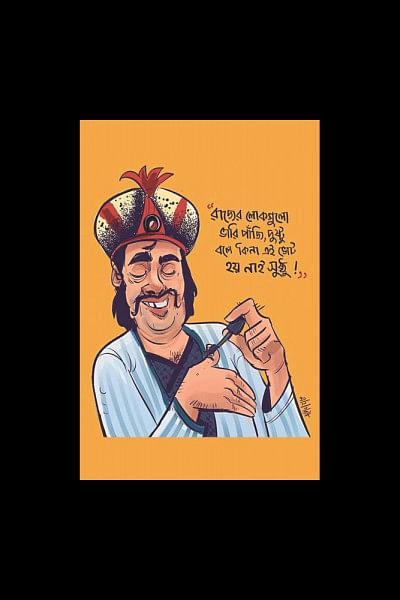 You know these images and the messages they denote because they've become iconicised through innumerable online shares and tagged posts and messages. In this age of communication through "viral" content, these memes, like countless others, have become a primary means of transmitting not only messages and inside jokes, but also information, socio-cultural trends, and hard-hitting news updates.
Here's why memes are fascinating to a nerd like me. Imagine taking an atom—a seemingly simple, composite, tiny whole—and then cracking it open to find an entire world of networks thriving within. That's kind of what a meme is. It's an image that demands about two seconds of your attention: you glance at it, snort under your breath at the relatable content, and move on with your life. But it isn't really the animal that you're snickering at in a Doge meme, but at the composite whole made up by the face of the dog, the text that accompanies it, and your knowledge of the context behind that text. This whole is bigger than the sum of its individual parts, both tied together and inflated by your familiarity with its context and by each time that it is shared and re-shared.
Fitting, therefore, that it should be called a 'meme'. The coinage first occurred in biologist Richard Dawkins' book The Selfish Gene (1967), derived from the Greek work 'mimema', meaning 'imitated'. Defining it as a "unit of cultural transmission or imitation"—a joke, a nursery rhyme, catchphrases, fashion trends and even religion (his examples), Dawkins shortened 'mimema' into 'meme' to make it rhyme with 'gene', granting it the metaphor of something that survives through natural selection. By drawing this parallel, Dawkins also inspired (or noted) the mundanity and hence the significance, the indispensability of these trends, implying that they're the building blocks of culture as it evolves.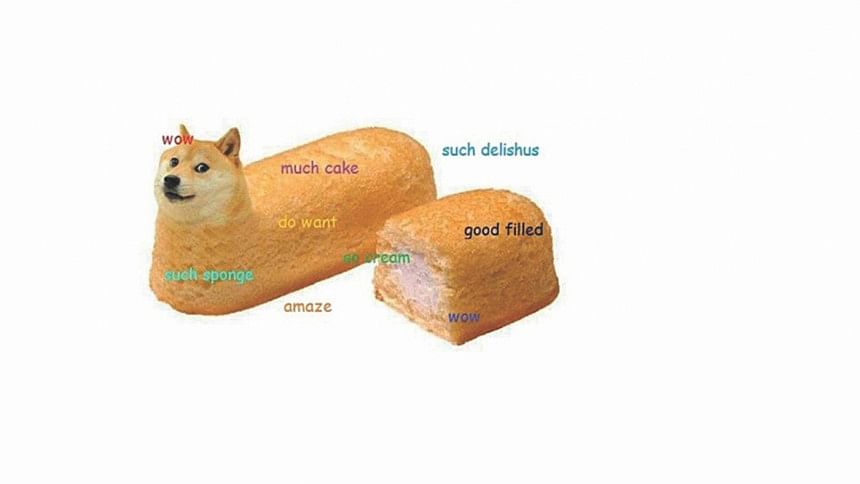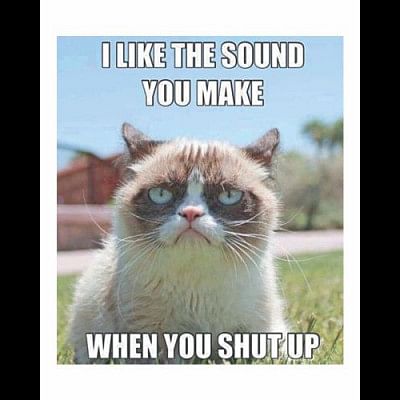 This makes a meme a specimen of history in the same way as a book. This is how people talked, thought, and lived their lives at a particular point of time, it tells us. This was how things were done then. Even if the text in a book is set in a different era (such as in historical fiction), 
the preface, the typography, the printing technology, the identity of the author, the book's shape, its distribution channel and early reception, and the marginalia its pages collect from a reader all reflect its place and impact in history. To a time traveller from elsewhere, a meme from today would reveal the same information.
This is what was going on in 2019, it will convey. This is what politicians were saying, how classical art was being made contemporary, how cats and babies were reacting to the world around them. This is what was considered funny. This is the medium through which such humour was shared.
It will also reveal the way that the very shape of communication has evolved over the years and where it stands now—from linear lines and pages of text once, to non-linear, multidimensional images containing entire networks of information today. What would have taken entire speeches and transport across oceans once is conveyed to strangers around the world in a few seconds today.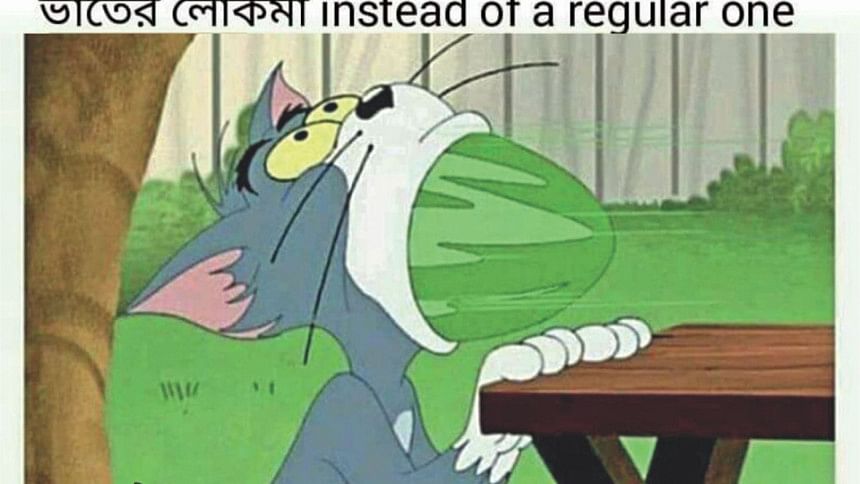 Of course, you can't talk reproduction of images without bringing in Walter Benjamin. Reflecting on the developments in art in the 20th century in his essay "The Work of Art in the Age of Mechanical Reproduction", the German philosopher and critic wrote how reproduction of art "permit[s] the reproduction to meet the beholder in his own particular situation [and] reactivates the object reproduced." Memes are the perfect example of such replication. Certain memes take classical art, movie stills, and even news updates and turn them into such easily-recognisable images, such common currency, that the audience is forced to revisit the original time and time again. Hence people the world over become familiar with Michaelangelo's frescoe The Creation of Adam, with Charlie and the Chocolate Factory, and with the developments of DUCSU elections in Dhaka. Such contact lifts the barrier between high and low culture, between international news and dinner table conversations. It makes far-off parts of the world relatable.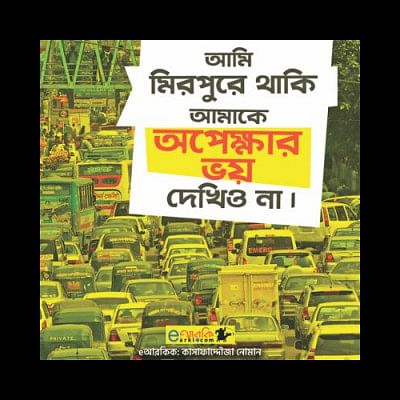 In addition to being a simile, a metaphor, and a mirror of culture, therefore, a meme is also a democratising device. It pools in the same medium social commentary on film, religion, celebrities, world leaders, teen culture, and animals doing hilarious things. It takes a rare Donald Trump and splits him into infinite jokes through infinite reproductions. As autocracy spreads its reach across the world under various guises, policing what you can say and who you can point a finger at on public platforms, a meme at once liberates and protects, offers a platform for expression as well as a safety filter. You don't need to explicitly mention which event or personality you're commenting on. Through mere allusion and a tiny mishmash of text and image, you dispatch into the world an opinion, and get nods of approval, agreement, or even dissent from countless others. It is what communication and expression can be, if not how it ought to be.