Poetry by Pias Majid
Welcome Farewell
(In the memory of Khondakar Ashraf Hossain)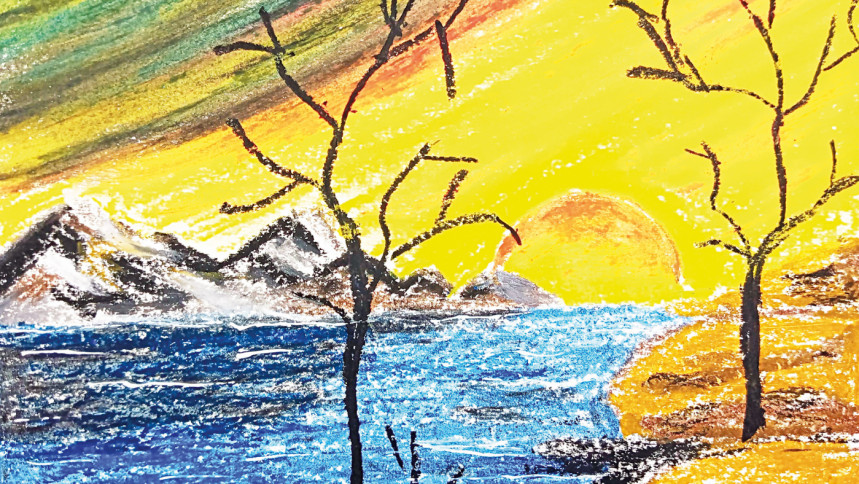 Grieve no more–
As for Notan
The poet has amassed much grief.
Let me plant a tree of fog
In the earth of dreams;
There too, no flowers, nor fruits bloom
But in poetic symposiums of death
Three damsels recite qasidas to the poet.
In the blind certainty of that listening,
I have seen Partha drink shots of life
With the intensity of his shooting an arrow.
In such promiscuous times, but for a hateful anklet-
What ornament can adorn the feet of a damsel?
Oh poet, your baul-heart is drenched
In a dissolving rain.
And see how scorched we become
By the cursed sun of survival,
Sitting amidst the ocean-like samsara 
On the bank of the river Jamuna.
Pias Majid is a poet, essayist, and writer.
Liton Chakraborty Mithun is a faculty member at the Department of English Language-Literature, Central Women's University.