Ode to an ariel dancer
You keep dancing, my celestial dancer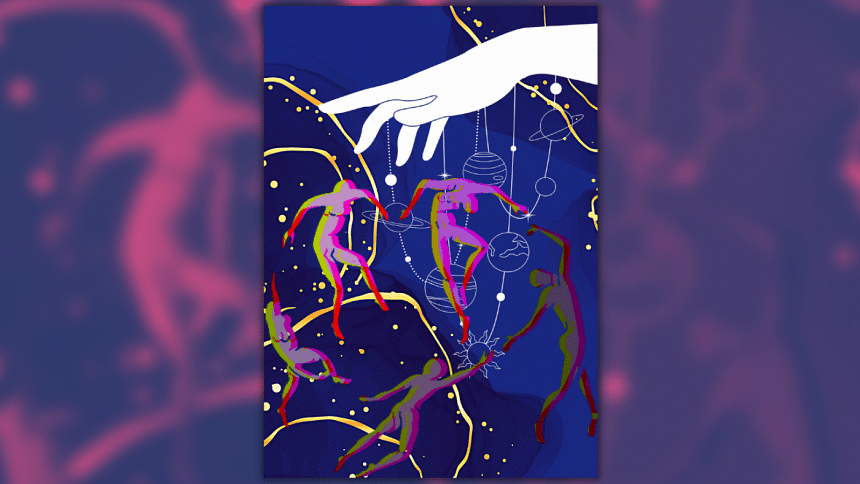 Inflight, I burn, short of breath, dreaming of you,
The sensation - within me, ripples as a circle all over.
Along the windowpane, unfolds a carpet of clouds,
And, there you appear dancing on a band of silver.
You are the dancer and the dance at once,
the creator and the creation - a seamless fusion of arts.
You keep dancing, my celestial dancer.
Clouds in heaven bow and billow around your feet, and you-
glide through, oblivious to their ethereal presence.
Bewitched, I watch, lost in rapture's snare,
And all things I knew, I knew nothing like this.
For, to this artistry of you, fair dancer, nothing compares.
                                  ----------------------
 Upon watching an ariel dance performance
Dilruba Z. Ara is a graduate of Gothenburg University, Sweden and is the author of internationally acclaimed novels, A List of Offences and Blame. Ara's stories and poems‒published in many international anthologies‒are studied at universities across the world. She has translated Selected Stories of Shahed Ali into English, A List of Offences into Swedish and some of Sweden's Pippi Longstocking stories into Bangla. She lives in Lund, Sweden.