Djokovic into second round but new concerns over fitness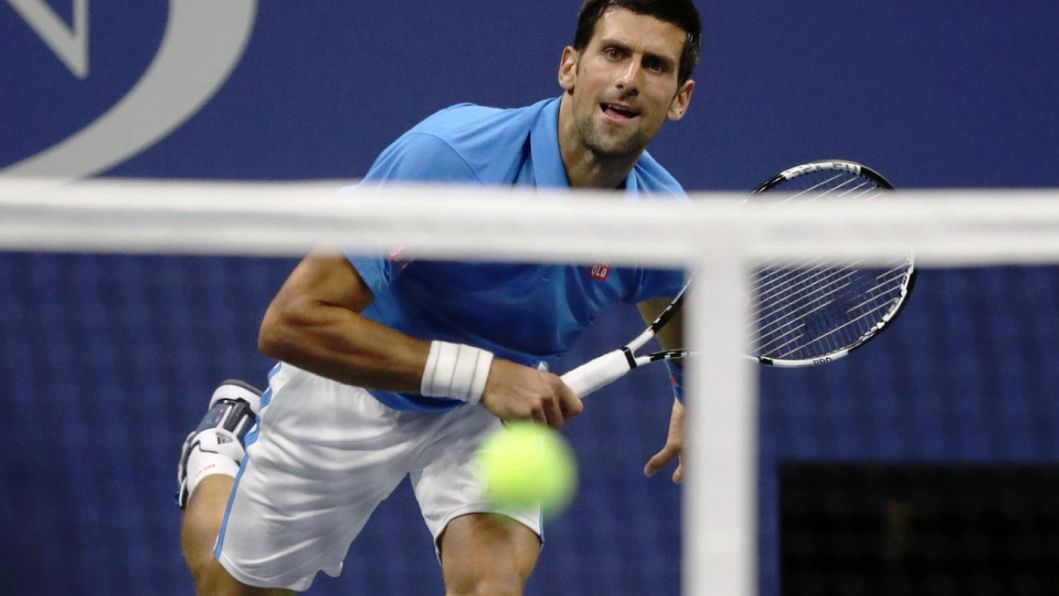 Novak Djokovic opened defence of his U.S. Open title with a laboured 6-3 5-7 6-2 6-1 win over Poland's Jerzy Janowicz on Monday that brought new concerns about the world number one's fitness.
After a sizzling start to the season that included grand slam wins number 11 and 12 at the Australian and French Opens, Djokovic has seen a shocking drop in form with a third-round loss at Wimbledon followed by a first-round exit at the Rio Olympics.
The Serb might have made another early departure if he was not facing a player ranked 246 places below him who had only advanced out of the first round once in four previous visits to the U.S. Open.
Arriving at Flushing Meadows, Djokovic had struggled with a left wrist injury and undisclosed "private matters" and on Monday added a new worry as trainers were called out early in the opening set to work on his right forearm.
Several times during the two hour, 37 minute match, Djokovic could be seen grimacing hitting his powerful forehand while his serve hovered around an unthreatening 100 mph.
Djokovic next faces Czech Jiri Vesely, a five-set winner over Indian qualifier Saketh Myneni.