Tamim not concerned with lack of runs from Liton, Miraz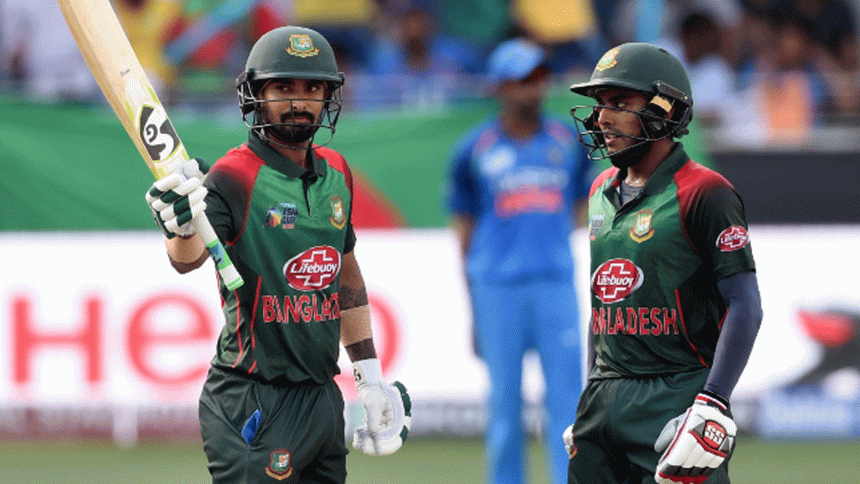 Liton Das, Afif Hossain and Mehedi Hassn Miraz did not turn up with the bat in the just-concluded ODI series against England.
The past series had seen both top-order and middle-order batters struggle against India. However, Mehedi turned up with crucial performances against India which led to a 2-1 series win. In the England series, though, some of the performers' struggles had reflected on Bangladesh's overall performance.
Skipper Tamim Iqbal felt that having a bad series is part and parcel of the game but when some members of the team do not perform, others need to stand up.
"That's part of life (the likes of Liton, Afif and Miraz not performing this series). Not everyone will score big in every series. I think Liton has been brilliant for almost two years; he has been performing in all three formats. He can have one or off-series. The same goes for Miraz, the same goes for others. But the important thing is, when they are not scoring somebody else has to step up. That's very important. People can have bad series and that's completely fine," Tamim said at the post-match press conference yesterday.
Bangladesh were able to win the third and final ODI in Chattogram as the bowlers put pressure by picking up wickets at regular intervals. Shakib Al Hasan picked up four wickets in a mesmerising performance but without Taskin Ahmed, who was rested, there were concerns over how the pace-attack would fare. Ebadot Hossain bowled tightly during crucial stages when others were leaking runs and, more importantly, got two crucial wickets. Tamim praised the paceman for leading the pace attack.
"He (Ebadot) is in our plans and that's why he is in the squad. I thought he bowled well against India as well. Unfortunately, he didn't get his chance in the first two matches in this series. But I think he was brilliant today. He understood the condition very well and how to bowl on this pitch. And that's how he bowled. I was very happy with his performance," Tamim said.