A curious case of Tigers' Gros Islet chronicles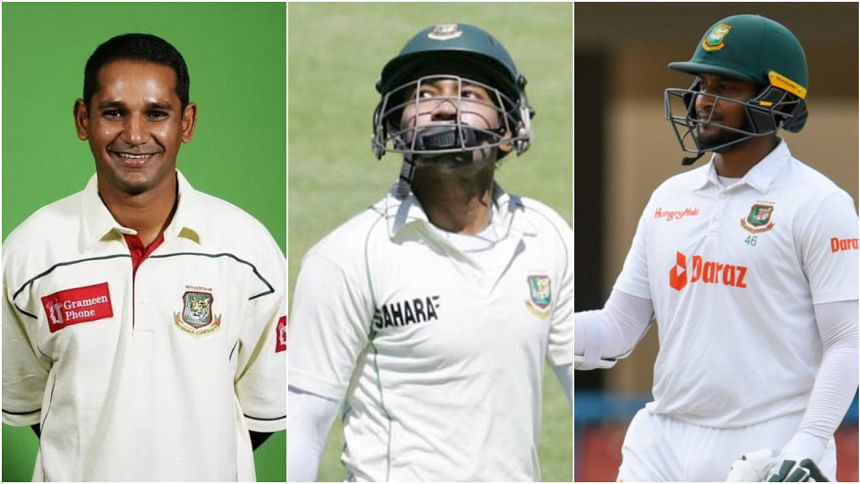 Bangladesh are all set to play their second and final Test of the two-match series against West Indies at Gros Islet in Saint Lucia, starting from Friday.
Before it begins, going through the Tigers' Gros Islet Tests affairs can be a good short trip to grasp the labyrinth of Bangladesh's Test journey.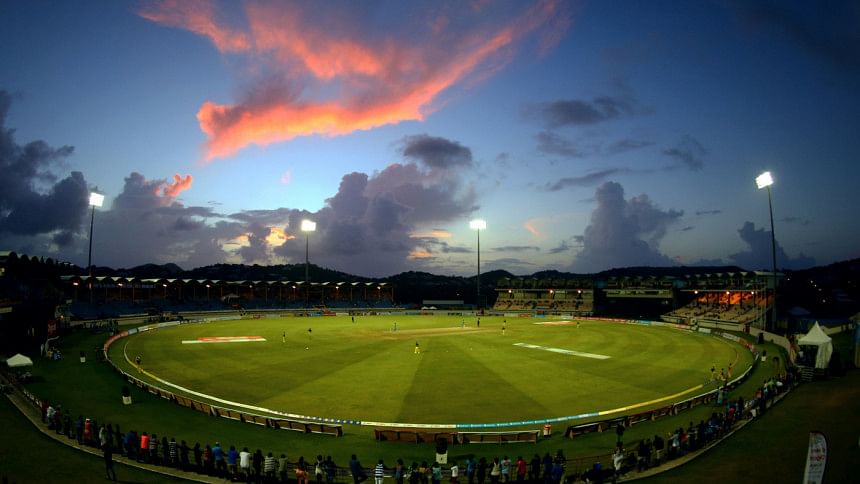 Beginners' luck?
It was back in 2004 and the then Bangladesh captain Habibul Bashar was delighted with 'a total team effort' as they had earned their first deserving Test draw against a Brian Lara-led West Indies at the Gros Islet. The result surely had tasted sweeter than many of the victories that fell into the lap of the Tigers over the years. 
It was only Bangladesh's third draw in 29 Test matches and interestingly, Bashar became the first Bangladesh captain to declare in Test cricket when the Tigers did so on 271-9, leaving West Indies with 336 to win in 29 overs.
"Whenever we needed someone to step up, they did," said the proud captain after the creditable draw, in which Mohammad Rafique and Khaled Mashud also scored hundreds apart from Bashar.
Bangladesh would go on to suffer an innings defeat next in Kingston but it was then believed that the boost from the Gros Islet Test would give the next generation of Tigers much-needed confidence to shine.
And indeed they shone as Bangladesh won a historic series in West Indies in 2009, though the feat was against a weakened home side.
Reality check?
When it came to playing in Saint Lucia again after a decade, the irony was that Mushfiqur Rahim, one of Bashar's successors, contrastingly had to plea for team efforts following his side's heavy 296-run defeat in the Gros Islet Test in 2014.
"We need to improve. As a group, we need to perform," was the urge from a seemingly helpless Mushfiqur, hinting at the poor batting performance as the primary reason behind his side's failure.
To this day, we keep talking about how we are not a settled Test team. Has our Test cricket moved forward or did we take a step back? We don't actually know.
Interestingly, Mushfiqur had said before the start of that series that his side will miss the then suspended all-rounder Shakib Al Hasan on the West Indies tour, who was handed a six-month suspension by the Bangladesh Cricket Board (BCB) on grounds of "serious misbehavior" with the side's new coach, Chandika Hathurusingha, and for his altercation with a spectator during an ODI against India.
Reversed roles in play?
It remains to be seen whether the current Test skipper Shakib Al Hasan will end up desperately missing the services of Mushfiqur -- also known as Mr. Dependable -- who scored two brilliant hundreds against Sri Lanka in their latest home series but opted out of the current tour to perform a religious pilgrimage.
However, it is safe to predict that Shakib will be, if not already, echoing Mushfiqur's plea from the past concerning the need to perform as a unit during the upcoming Gros Islet Test.
Also, the all-rounder would be aware of the fact that his two fifties and Nurul Hasan Sohan's late fightback hardly made any impact in their favour in Antigua, through which Shakib began his third stint as skipper of the Test side.
Keep flirting with probabilities?
The Tigers' impending encounter -- their third Gros Islet Test -- can present another point to ponder.
There is every possibility that Anamul Haque Bijoy can make his comeback to Test cricket, and that too at a venue where he played his last Test eight years back under the leadership of Mushfiqur.
The right-hander made a last-moment entry to the Test squad as a replacement for middle-order batter Yasir Ali, who was ruled out after having sustained a back injury.
Bangladesh's top order meltdown in recent Tests, especially the miserable scoring streaks of former Bangladesh Test skipper Mominul Haque and one-down batter Najmul Hossain Shanto have paved the way for Anamul's return, which was previously deemed near impossible.
Anamul's last Test journey ended with scores of 9 and 0, and now the question is whether he will be able to revive his career from Gros Islet by only banking on his limited-over Dhaka Premier League form, in which we saw him turn to a run machine.
Regarding giving the players chances, former Bangladesh captain Aminul Islam wisely said: "We were always taking chances."
Is Anamul's case another one of 'taking chances'? We cannot say anything right now, like many other things surrounding Bangladesh cricket. However, one thing is for certain: We will not be surprised if the batter makes a 'one-match' return to Test cricket.
For Mominul, who was among the few to score runs in the 2014 Gros Islet Tes, it would be an interesting outcome if he ultimately makes way for Anamul.
All possibilities at play?
At the end of the day, the main question is whether Bangladesh can bounce back in the second Test in a venue where they have had contrasting records.
There is no definite answer. One may say the past few records strongly indicate what is going to happen. But how the Tigers can sometimes spring up a surprise -- like they did against New Zealand in Mount Maunganui this year -- and yet fail most of the time in dramatic fashion remains a big puzzle for everybody. And that is why perhaps the technical issues to 'keep away from media' have been discussed as a reason behind these debacles.
West Indies so far played nine Tests at the Gros Islet since 2003 and they have hardly anything encouraging to take away from the records book as the only win there came against Bangladesh.
Could this encourage the Tigers? Again, we cannot think much about what the Tigers are capable of since logic would lead us in getting lost inside a labyrinth-like network of tunnels.
We can only hope in line with Bashar, who smilingly replied, " Now I only expect performance, performance and performance from every individual in the team" when reminded of his and Mushfiqur's reactions over the space of 10 years.