Sharjeel, Khalid handed spot-fixing evidence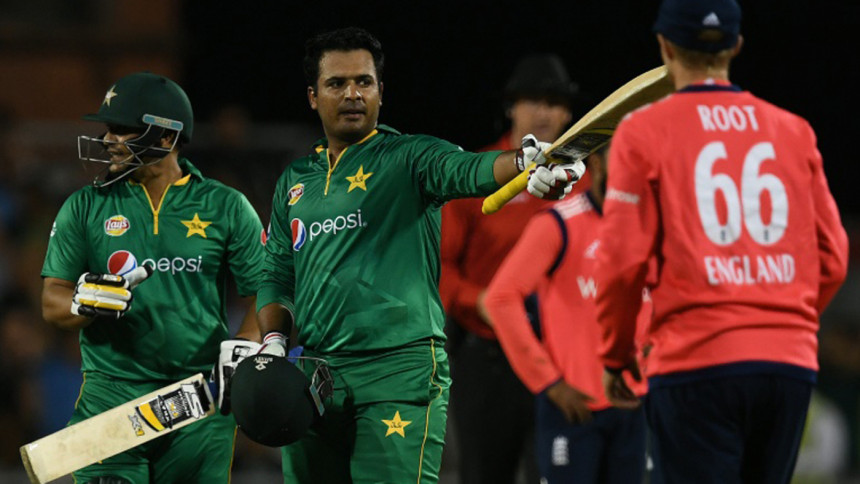 Pakistan cricket authorities on Friday handed spot-fixing evidence to opening batsmen Sharjeel Khan and Khalid Latif as a court rejected an appeal challenging the investigation.

Khalid had challenged the ongoing spot-fixing inquiry in Lahore high court but had to appear before the anti-corruption unit of the Pakistan Cricket Board (PCB).

Khalid, 31, is one of five players charged with spot-fixing and other related offences during the Pakistan Super League held in February and March earlier this year.

A three-member tribunal headed by a retired judge is investigating the issue.

A Lahore high court official said Khalid was directed back to the tribunal.

"Khalid had challenged the authority of the anti-corruption unit but his request was rejected," said the official.

The PCB said it has submitted evidence against the players to the tribunal.

"PCB submitted its opening brief to the tribunal which details its claims along with all the supporting evidence. This includes, amongst other material, witness statements, recorded interviews, match footage, and copies of certain WhatsApp voice messages," said a PCB release.

A copy of the evidence was also presented to Sharjeel and Khalid. They were provisionally suspended on February 10 over charges of accepting offers of fixing. Mohammad Irfan became the first player to be punished in the case, banned for one year (including six months suspended) last month after the lanky fast bowler confessed to receiving offers of fixing that he did not report to the PCB.

Two other players -- Shahzaib Hasan and Nasir Jamshed -- were also provisionally suspended.

In England, Jamshed released a video message rejecting allegations against him.

"I have no link to whatever is said about me and I am not hiding from PCB. I am ready to co-operate with the PCB but after completing inquiry in Britain," Jamshed said in the video.

Jamshed was arrested by the National Crime Agency in February in connection with the case but was bailed until the end of this month.

The tribunal said the players have until May 5 to respond to charges, after which day-to-day proceedings will start from May 19.