Samuels reported over bowling action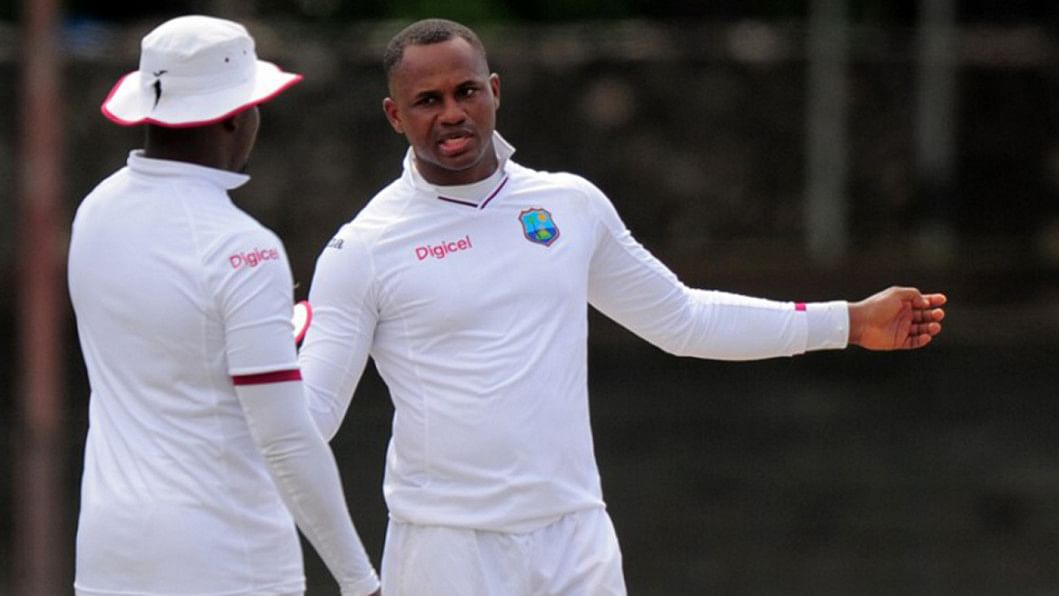 West Indies all-rounder Marlon Samuels has been reported for bowling with a suspect action for the third time in his career.
The part-time off-spinner was cited after his side's first-Test defeat by Sri Lanka in Galle on Saturday.
The 34-year-old Jamaican will now need to have testing within 14 days.
Samuels was suspended from bowling in 2008 as a result of his action and has been banned from bowling quicker deliveries since 2013.
The latter ban came as a result of him being reported to the International Cricket Council (ICC) during a Test in India, but this did not preclude him from bowling his standard off-break deliveries.
After his original ban in February 2008, he continued to play as a specialist batsman but did not resume bowling in internationals until September 2011, having served an unrelated two-year suspension from cricket between May 2008 and May 2010 for passing information to a bookmaker.