Questioning 'integrity': Umpires may sue Mostafa Kamal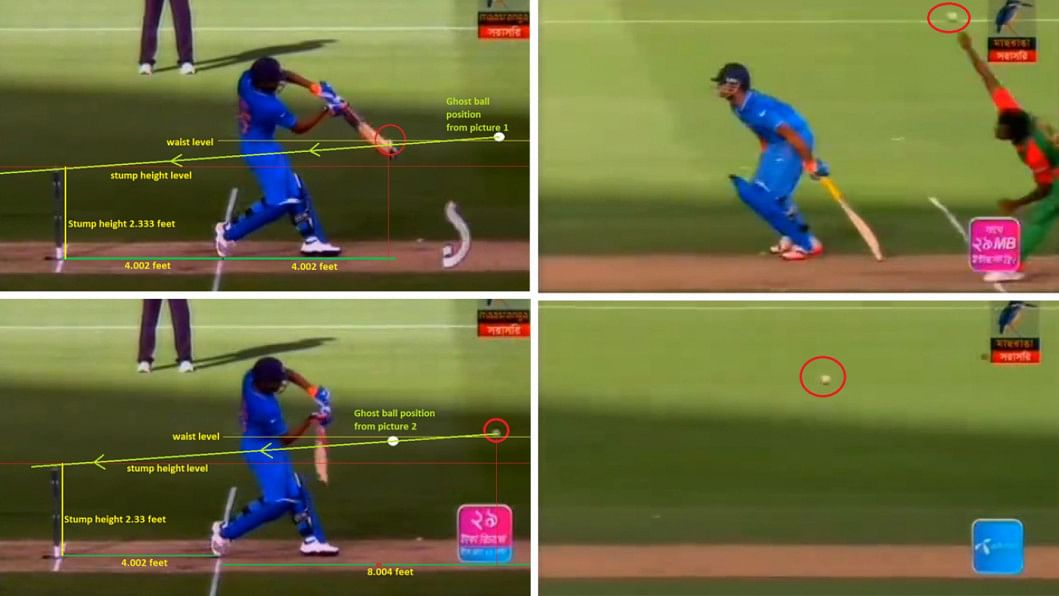 World Cup umpires have been left seething over an attack on their integrity by one of the International Cricket Council's most senior figures, and could take what would be extraordinary legal action against one of their own, reports The Sydney Morning Herald. 
The ICC's Bangladeshi President Mustafa Kamal caused uproar within the ranks of the world game's governing body with his comments following his country's defeat to India in their quarter-final at the Melbourne Cricket Ground on Thursday night.
Kamal weighed into a controversial decision by umpires Ian Gould and Aleem Dar that spared India century-maker Rohit Sharma his wicket, suggesting the officials had entered the game with an agenda.
Sharma had been caught from a full toss in the 40th over of India's innings but a no-ball was ruled due to the height of the delivery by Rubel Hossain. When replays indicated the ball had only been at waist height when it hit Sharma's bat, the Bangladeshis were upset and Kamal, speaking with touring reporters, led the charge.
He questioned whether that decision and others were made were "deliberate or not" and in a stinging attack on the umpires' integrity went on to imply that they had been favouring India in their adjudication.
"From what I have seen, the umpiring was very poor," Kamal was quoted as saying. "There was no quality in the umpiring. It seemed as if they had gone into the match with something in mind. I am speaking as a fan, not as the ICC president. Umpires may make mistakes. The ICC will see if this was done deliberately. Everything is on record. The ICC has to investigate and inquire the issue to see if there's anything to it."
In another interview, with reporter Kuntal Chakraborty from India's ABP News in Melbourne on Friday, he continued with his suggestion of a conspiracy within officialdom for India to prevail against Bangladesh. "The umpiring ... I can't say exactly that it was done deliberately, but it seems it was not done fairly," he said. "It exceeded the level of human errors. Not one, not two, not three, not four ... a dozen mistakes, a dozen omissions ... all against Bangladesh. How come?"
ICC president David Richardson on Friday night issued a statement: "The ICC has noted Mr Mustafa Kamal's comments, which are very unfortunate but made in his personal capacity. As an ICC President, he should have been more considerate in his criticism of ICC match officials, whose integrity cannot be questioned. The no-ball decision was a 50-50 call. The spirit of the game dictates that the umpire's decision is final and must be respected. Any suggestion that the match officials had "an agenda" or did anything other than perform to the best of their ability are baseless and are refuted in the strongest possible terms."
Privately, the umpires – Englishman Gould and Pakistan's Dar – were furious, believing the remarks to be defamatory, says the Morning Herald report.
The option of whether to sue Kamal over the post-match spray was discussed, it added.
Kamal, a former Bangladesh Cricket Board president, assumed the ICC presidency from New Zealand's Allan Isaac last June. The position is largely ceremonial. Kamal said he would raise his complaint with ICC management.
If the umpires take legal action they would follow in the footsteps of Australia's Darrell Hair, who made a claim of racial discrimination against the ICC after he was dumped from the elite panel following the notorious forfeited Test between England and Pakistan at the Oval in 2006. Hair dropped the claim in 2007. India, the defending champions, won by 109 runs in their quarter-final, and will play a semi-final in Sydney next Thursday.