Week in Review
An original departs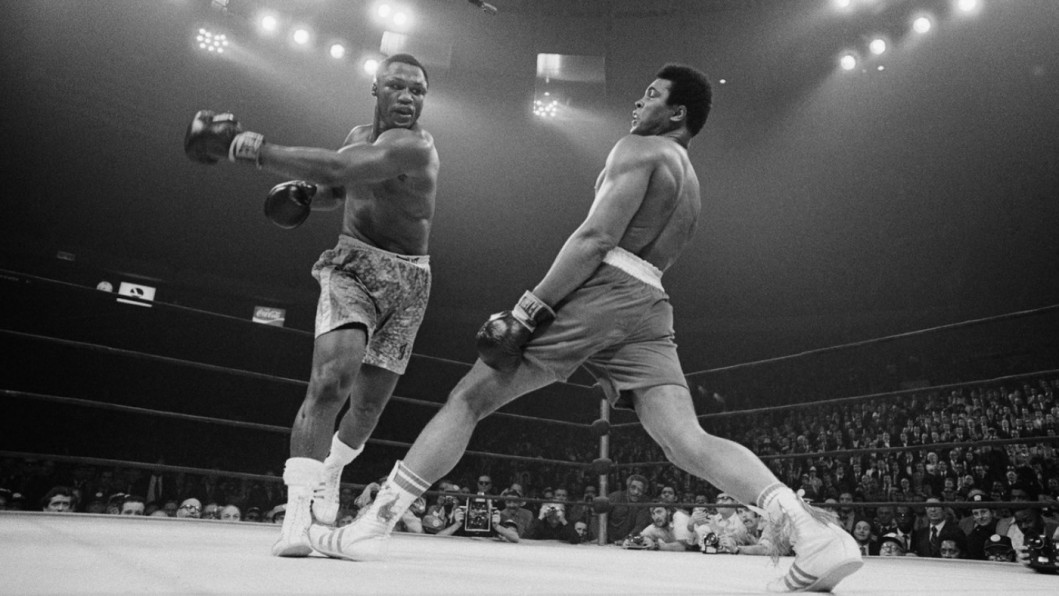 How many of us really follow boxing? We know names like Pacquiao and Mayweather, others better versed will be able to name a few more, but as Bangladeshis, boxing is not near top of the tree of sports to follow. Now, how many of us know Muhammad Ali? These questions are of course being asked of a blank page but the answer to the latter arrived before it was even asked when the world mourned the passing of 'The Greatest'.
If there was one transcendental sportsman, it was the one who floats like a buttefly and stings like a bee. The man, the legend and lastly the boxer rose above the sport, and sports in general, in a way that none has ever matched -- not Donald Bradman, not Tiger Woods, not Roger Federer, not Diego Maradona, Messi nor Pele. He was an American athlete, but America cannot lay sole claim to him. Just as he rose above the realm of sports, he transcends borders and occupies a space that is uniquely his. 
In Bangladesh, the name Muhammad Ali is synonymous with a ferocious fighter. Children will still say, when play-fighting with friends that they are going to punch lights out 'like Muhammad Ali'. Many adults will admit that Muhammad Ali came into their consciousness before they knew what boxing was. 
Born Cassius Clay, Ali was fighting from the start. He put up his fists against racism when he was growing up in a racially segregated area in West Louisville. He squared off against the Vietnam war and refused to be part of it, which led to him being stripped of the world title for resisting the draft in 1967. In both these issues he played a part in starting valuable conversations. 
He was also a Muslim in America, a Muslim man that America has celebrated. The churlish will say that they love him in spite of his religion, but that is to miss the point of Ali. Knowingly or unknowingly, he made the world confront their own prejudices; he was a black American Muslim man who was the best in the world in a very popular sport. He was not only the best; he did not shy away from reminding everyone that he was the best. Just like in his legendary matches, he pummelled his sinister detractors till they submitted, or just could not summon the will to keep up their prejudices. His presence as a black athlete who was the best in the world was a big boost to the civil rights movement spearheaded by Martin Luther King Jr, and as such Ali's influence and inspiration reached a long distance beyond the confines of his sport. 
READ MORE: Muhammad Ali Timeline
Because there he was, Ali, standing above them as clear proof that the prejudices were wrong. And that is an example that he has left behind that will endure through the ages, more even than his greatest matches. His life and career was proof of what makes sport so great; individuals who take up a discipline as an expression of an inner desire to rise above the limits of their situations. And that desire perhaps burnt brightest in Muhammad Ali, which is why his loss on June 4 is a deep one.
Speaking of the greatest
Late on Sunday night, Novak Djokovic did it. He won the French Open after years and years of trying to overcome Rafael Nadal, who basically ruled the clay courts of Paris for a decade. In 2015, Djokovic finally beat his nemesis in the French Open quarterfinals, but Switzerland's Stanislas Wawrinka stole the crown from the heir apparent in a heartbreaking final for the Serbian tennis genius.
This year, Djokovic was faced with Britain's Andy Murray in his fourth final at the Roland Garros. And he was not to be denied. By winning the Coupe des Mosquetaires he won his 12th Major, became the fourth in the Open era to complete the Career Grand Slam and became the first since Rod Laver in 1969 to hold all four majors at the same time. In the majors tally, only Rafael Nadal (14), Pete Sampras (14) and Roger Federer (17) are ahead of him. But, only slightly arguably, he has left even those luminaries behind by capturing all four at the same time. Funnily enough, despite his unadulterated brilliance and genial nature off the court, very few neutral fans would place him above Rafa and Roger. Those two are the most popular players of the era and they, particularly the Swiss genius, is responsible for elevating levels that produced a Djokovic. But the evidence is in. 
READ MORE: King Novak reigns supreme
If we were to just set aside talk of whose forehand is greater or who has the better serve and all such narrow discussions of tennis prowess, we can see that the stats say that not only have the other two never held the four slams simultaneously even at the height of their dominance, but Djokovic now has a decided head-to-head advantage over both. Next up for him, the Calendar Grand Slam -- he is halfway there, it will take a brave punter to bet against him winning Wimbledon and the US Open. 
On the women's side, an even more dominant entity rules the roost, but unlike Djokovic she faltered when history was there for the taking. The 34-year-old Serena Williams had the opportunity to go level with the legendary Steffi Graf on 22 Major titles, but it was Garbine Muguruza who made the occasion her own by beating the American legend in straight sets. Williams, in all likelihood will get there and probably overtake Graf, but for the sake of women's tennis -- which unlike the men's game has been dominated by a club of one over the last decade -- one hopes that Muguruza is the real deal after a spate of fleeting pretenders to Williams's throne. She has shown that she might well be; she matched Williams's power in that match, something unthinkable previously. 
READ MORE: Garbine stuns Serena
And this win was not as much of a shock as Williams's other final losses were because Muguruza had beaten her on their only meeting in clay, and unlike in the men's game a result in a lesser tournament is not too far removed from that in a major, because they play best-of-three sets in all settings. On the other hand, Murray blew Djokovic off the court in the Rome Masters final -- a best-of-three match -- but as many expected failed to do that in the longer, more brutal examination of a five-setter in Paris.  
Winds of change blowing mild
Both at home and abroad, the past week saw much talk of change in cricket's landscape. The Bangladesh Cricket Board (BCB) has been talking about changing the selection process by expanding the selection panel from three members to seven, taking in the Bangladesh coach, the team manager, an age-level selector and the head of the cricket operations committee. That prompted the chief selector Faruque Ahmed to threaten resignation if the proposal was adopted, and after a week of to-ing and fro-ing, on Sunday it was announced that there will be a selection committee and a selection panel. 
READ MORE: Papon reveals new selection structure
The coach will advise the panel -- containing the existing three selectors with Faruque as its chief -- on the kind of players he wants and the head of the cricket operations committee will chair the meeting. It is unclear what the team manager will be doing, except perhaps manage the logistics of the meeting, but that is all speculation at this point. The main point of contention though seems to have been removed with the age-level selector not making the cut. A taste of his own medicine, some might say. 
At any rate, it will be fun to watch how this system turns out because as any Bangladeshi will tell you, we do not have the best rapport with bureaucracy and increasing the red tape on a system that already supposedly suffered from communication problems is, to say the least, interesting. 
The BCB, through its president has also promised to look into issues of umpiring corruption in domestic cricket, particularly in the ongoing Dhaka Premier League. This column will believe it when it happens, not a second before. The Dhaka Premier League has the potential to be such a shining light in the country's cricket scene. Yet, only the Super League, when the 12 clubs will be whittled down to six, will be televised for the country to see. 
At first, it seems completely counter-productive as domestic cricket should be made available for the public to watch because it showcases up and coming players like Mosaddek Hossain while also bringing to the screen fan favourites like Mahmudullah Riyad, who has been in spectacular all-round form this season. But when you think about the inordinate power that the clubs have over the running of domestic sport, not just cricket, the picture takes on a more sinister hue. 
Take, for example, Abahani's ninth-round match against Prime Doleshwar shifted to BKSP, away from the eyes of reporters who mostly travel to Mirpur and Fatullah. And of course, the BKSP was the venue for an atrocious umpiring 'error' at a pivotal juncture of the match, which Abahani won.
The International Cricket Council's (ICC's) technical committee, meanwhile, has come up with suggestions to redress the balance between bat and ball and also between the different formats of the game. Limiting the expansion in bat sizes was suggested, as well as taking care to ensure that all formats got equal exposure. Like the BCB's promise to eradicate umpiring corruption, this has to be taken with buckets of salt. The reality is international cricket is ruled, perhaps more than most sports bodies, by commercial (read television) interests. And T20 cricket is the golden goose that will be squeezed infertile before anything changes.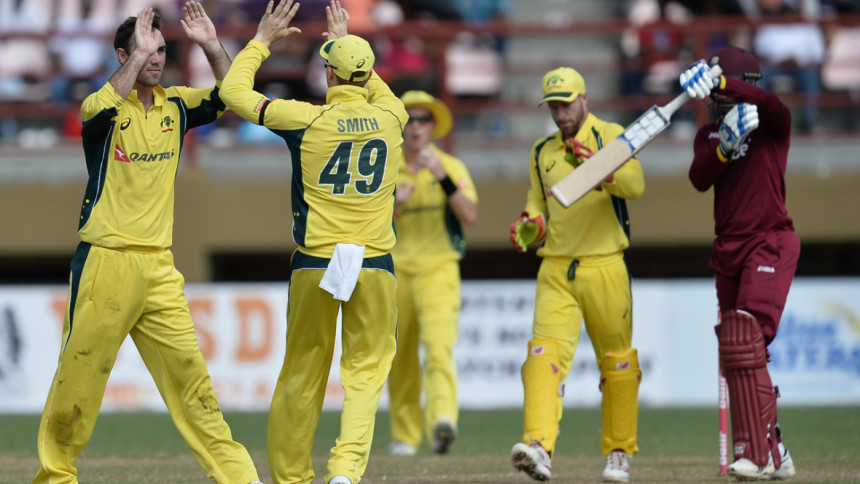 Above all, the format demands sixes, and limiting bat size will not help in that regard. Also, as more countries awake to the cha-ching of T20 cricket, the international calendar will become more and more crowded with T20 leagues, which means we are heading towards a fractious club vs country debate. A perfect example of that is the ongoing tri-nation series in West Indies involving the home team, South Africa and Australia. While West Indies will strike fear into any T20 team's hearts, their ODI outfit is anything but fearsome precisely because of the club vs country conflict, as evidenced by their meek surrender to Australia on Sunday. In Bangladesh, the likes of Mustafizur Rahman and Shakib Al Hasan, two of the most sought-after T20 practitioners in the land, will likely be near the centre of that conflict. 
Speaking of club vs country…
Nowhere does the club vs country debate rage as wildly as it does in football but in Bangladesh, as always, there is a twist in the tale. Here, club football was brought to a standstill as the Federation Cup was suspended for a month so that the national players could train for the Asian Cup Qualifier play-off against Tajikistan in Tajikistan. The flow of domestic football was disturbed in a country that routinely struggles to complete its domestic seasons within the season -- yes, you read that right. Anyway, the result of that month-long suspension: 5-0 defeat to Tajikistan in the away leg. You can make your mind up about the rest. 
READ MORE: Pathetic defeat fuels questions
In the more disciplined and therefore successful international game, the Euros are just four days away now and the hype for Europe's elite national tournament reached fever pitch as all 24 teams announced their official squads.
While there were a number of notable absentees such as Germany's Marco Reus and Belgium's Vincent Kompany due to injury, numerous other high-profile players were left out due to issues relating to their fitness or behaviour off the pitch.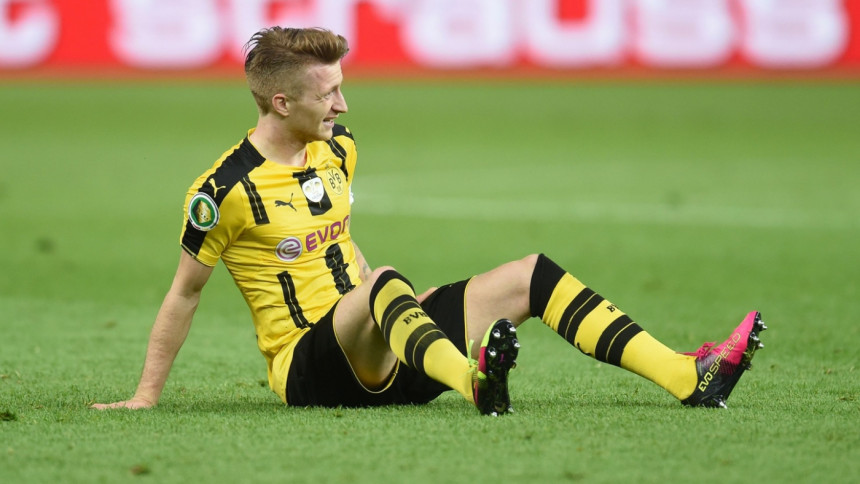 Fernando Torres, despite his fine season with Atletico Madrid, was left out by Vicente Del Bosque of Spain's squad, while Karim Benzema was left out due to his involvement in one of football's biggest recent scandals.
However there were some success stories, notably that of Marcus Rashford. The 18-year-old, who has made a rollicking start to his career, was picked by England as one of their options up front.
Meanwhile, halfway across the world in an equally football-mad region, the Copa America Centenario began on Saturday morning, with Brazil taking on Ecuador. One of the traditional favourites for the tournament, Brazil somehow latched on to a goalless draw against Ecuador.
The Brazilians -- without superstar and the team's heartbeat Neymar -- had conceded once, but were given a reprieve as the linesman wrongly adjudged that the ball had gone over the touchline.
On the other hand, Argentina will begin their campaign against a tough Chilean outfit tomorrow, with Lionel Messi still possibly reeling from his ongoing trial for tax fraud.