Butterflies in the stomach of the cutter master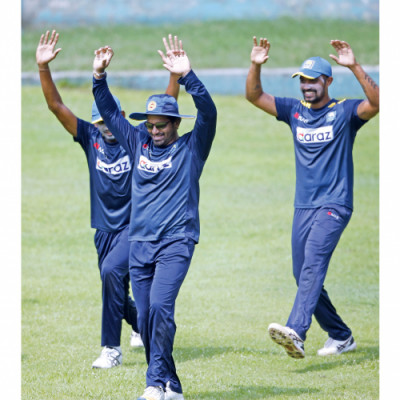 Mustafizur Rahman, being the most experienced fast bowler in the Tigers side among the likes of Taskin Ahmed, Shoriful Islam and Mohammad Saifuddin, is expected to lead the fast bowling department in the upcoming series against Sri Lanka. However, the frontman hinted that his lack of preparation might prevent him from giving his best during the series against Sri Lanka starting next week.
Bangladesh's first day of the official training session was marred with heavy rain as both Mustafizur and Shakib so far had only one proper training session yesterday. Majority of their colleagues however have been part of individual training from the beginning of this month while others were part of the Tigers Test squad in Sri Lanka. The Tigers are still scheduled to play an intra-squad practice game at BKSP today before taking part in the first of the three match ODI series on May 23.
Mustafizur spent time bowling in the nets where the left arm seamer mainly worked on his bowling run-up to gain the rhythm.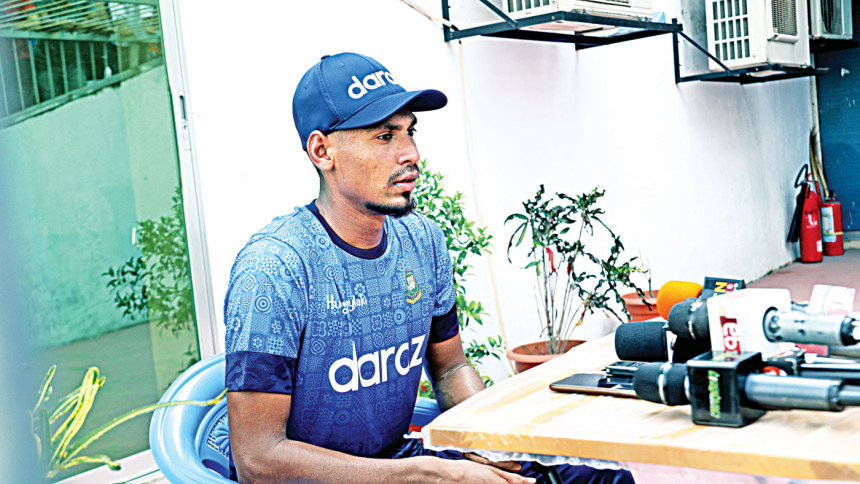 "While in the hotel room all I could do was work on fitness so I am still trying to return to the desired rhythm. You cannot do a lot on the first day after coming from a more than 17-day long quarantine, and after which, just like Shakib bhai, I got to attend just one training session so far and will play a practice game (on Thursday).  I will get two more training sessions before the series starts, so I have left my preparation and execution (for the series) to Allah's will," said Mustafizur to the media yesterday.
Even though Mustafizur looked to be in fine form during his Indian Premier League (IPL) stint for Rajasthan Royals where he picked up eight wickets having played all the seven matches prior to the tournament's suspension midway, Mustafizur's apparent lack of confidence however surprised veteran pace bowling coach Sarwar Imran and he expressed that it is crucial for the seamer to rather focus on mental preparation.
"This can't be an excuse for an international player who has been playing for Bangladesh for quite a few years now. I think his statement is like the second line of defence as you don't forget swimming even if you don't practise it for a long time," Imran told The Daily Star. 
"Yes, there might be an initial issue of his timing when he returns to the pool but his main problem concerns his accuracy and thus it was important to visualise and focus on mental preparation even when he stayed in the hotel room while in quarantine and later rectify issues when he returns to the field. He still has four to five days before playing the first ODI on May 23 and I think it's enough for a player of his calibre to cope up with it," he added.
Mustafizur along with all-rounder Shakib Al Hasan joined the Bangladesh team on Tuesday following a 12-day hotel quarantine in Dhaka in two separate hotels, previously having stayed five days in a hotel room in India while waiting for a decision on the future of IPL.