Imranur wins historic gold in Asian athletics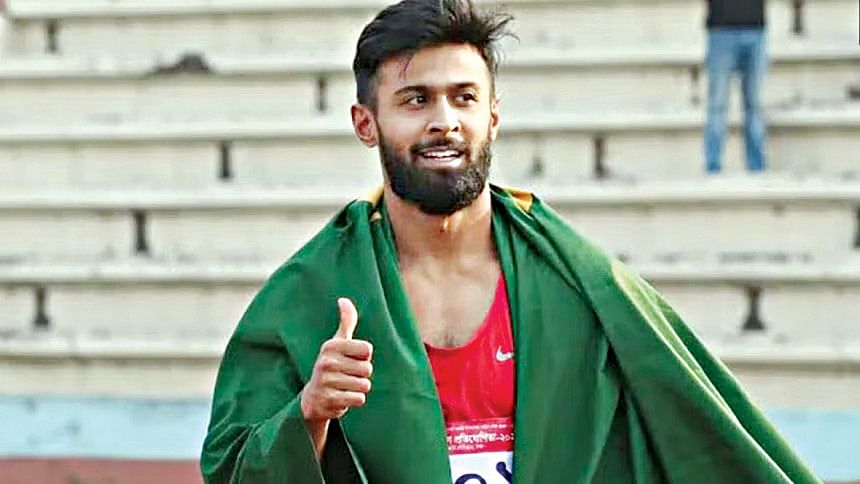 England-based Bangladeshi sprinter Imranur Rahman created history on Saturday by becoming the first Bangladeshi to win a gold medal at the Asian Indoor Athletics Championship.
The 29-year-old sprinter clocked his best timing, of 6.59 seconds, in the 60-metre event to win the gold medal in Astana, the capital of Kazakhstan last night.
Imranur, the two-time fastest sprinter of Bangladesh, had clocked 6.70 seconds in the heats – finishing third -- earlier in the morning to seal a semifinal berth. Then he improved his timing to 6.61 seconds to move into the final as the second best, finishing second only on photo-finish to a Qatari sprinter.
The London-based sprinter then further improved his personal timing by clocking 6.59 seconds in the final to take home the gold medal.
This is the first time any Bangladeshi athlete has won a medal at this level of competition. Imranur's previous best in this event was 6.64 seconds, which he clocked at the World Indoor Athletics staged in Belgrade in 2022.
Bangladesh's fastest female sprinter Shirin Akter, however, bowed out from the heats after clocking 7.93 seconds in her 60m event on Friday.