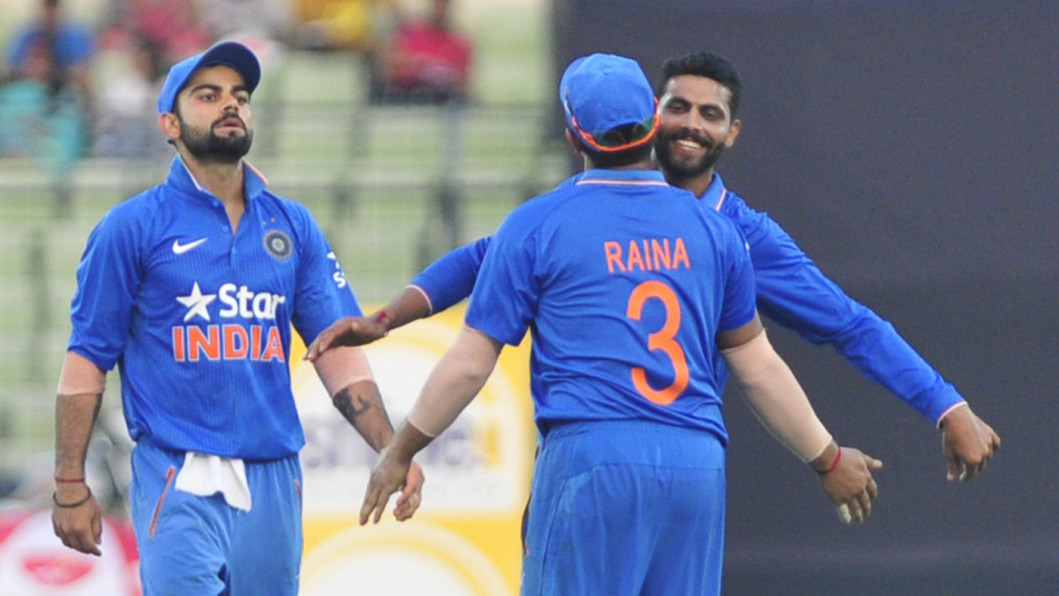 Indian cricket team look to rebound from the shocking 79-run loss in the first game banking on their bowling strength to make regular breakthroughs on June 21, 2015.
As India prepare to face Bangladesh for the second game of the 3-match ODI series at Mirpur, they know quite well that their pride and series are on the line.
When Indian opener Rohit Sharma spoke to the media about his team's basic plan to level the series, he kept it simple to the point, taking early wickets is the key.
"…but our aim should be very simple. Try and take early wickets, if we bat first or bat second doesn't matter," said Rohit Sharma at a press-brief.
"We have to take wickets at regular intervals which holds the run-rate and the momentum back a little bit. We need to try and do that." the Indian batsman added.
"And we've got quality bowlers, quality spinners who can do that. So, hopefully tomorrow is the perfect game for them to come out and deliver again."
Indian bowlers, especially the pacers were under the cosh early as Tamim Iqbal and Soumya Sarkar gave Bangladesh's first 100-plus opening stand against India.
Bangladesh's 307 was also their first 300-plus score against India.
Umesh Yadav, Bhuvneshwar Kumar and Mohit Sharma were hammered for 148 runs in just 19.4 overs as Bangladesh threatened to post over 330 runs at one stage.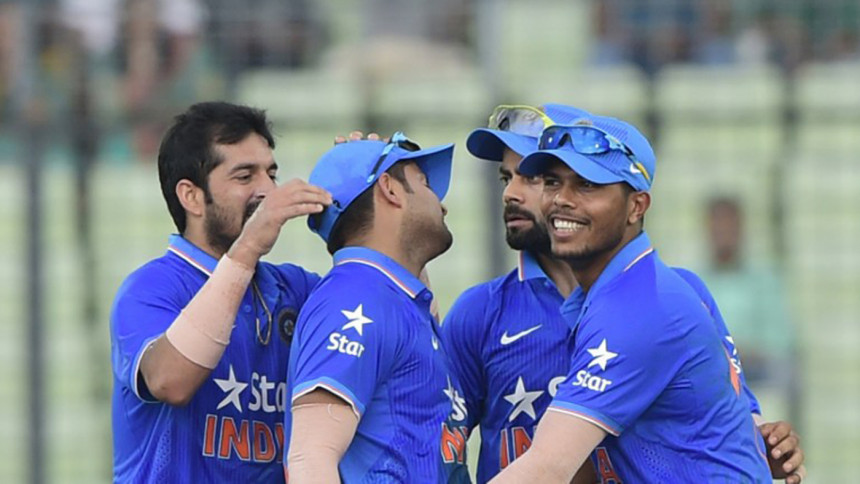 Even Ravi Shastri could not hide his feelings about Indian fast bowlers taken to the cleaners by Bangladeshi batsmen while talking to the press.
He was mainly disappointed with the misfiring pace trio of Yadav, Kumar and Sharma.
Mohit Sharma went for 53 in 4.3 overs. Umesh Yadav's two wickets came off a rank short ball and a full toss of equal vintage but besides that, he conceded 7.25 runs an over.
Bhuvneshwar Kumar could not provide India with breakthroughs at the top of the innings; his two wickets were of tailenders.
With the series on the line, Indian fast bowlers will feel the heat at Mirpur stadium, even if it drizzles considering their task at hand.