ICC Cricket World Cup 2015
Rise of Afghans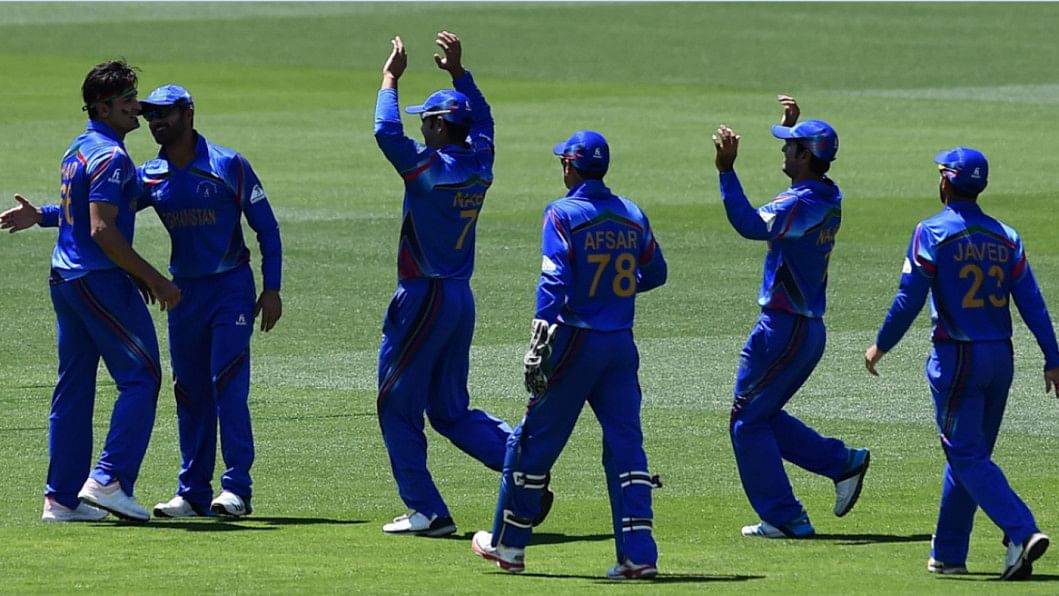 It was only 20 years ago that Afghanistan formed as a Cricket Federation (now known as the Afghanistan Cricket Board) so, in that sense, they are the 'new kids on the block' at this ICC Cricket World Cup. Afghanistan began this incredible journey in earnest in 2008 entering the World Cricket League Division 5.
 Following what can only be described as a meteoric rise, Afghanistan is currently ranked as the top Associate nation with a current ICC world ranking of 11. They are (alongside Ireland) knocking on the ICC's door in their quest for Test status. In my opinion, Afghanistan has the talent, ability and, most of all, the self-belief to get there.
 The first time I watched Afghanistan play was back in 2009 at the World Cup Qualifying tournament in South Africa. They met Ireland in the Super 8 stage at Krugersdorp. I was rested from this match with Patella Tendon soreness (or 'old age'), so I had the chance to watch from the sideline. Afghanistan posted 218 on a wicket that was low, slow and turned. It must have been an ordinary deck if Andrew White got 2-25 off 10 overs!
 Three key things stood out for me that day.
 The first was their 'pocket rocket' wicketkeeper/batsman Mohammad Shahzad, who was a revelation. He could hit the ball, wasn't too keen on running (unless it was off his bat) and didn't mind a bit of banter whilst batting or, indeed, wicketkeeping.
 The second player who caught my attention was Hamid Hassan. He had the skill and ability to get the ball to reverse and he destroyed our middle to lower order that afternoon.
The final recollection was the passion and joy that Afghanistan displayed when it achieved its victory. These scenes reminded me of what it meant to Ireland when we beat Pakistan and Bangladesh in 2007. This was to be the start of a genuine tussle to dominate Associate cricket.
Prior to that day in Krugersdorp, I had always eagerly anticipated our annual fixtures against Scotland, Kenya and Namibia. That day, and that loss, changed the Associate climate and we knew that our real rival was now to be Afghanistan. We knew as a squad, and as a cricketing organisation, that we now had a genuine challenger in Associate cricket.
Over the last four or five years, there have been some heated battles as well as some entertaining and quality cricket played between Ireland and Afghanistan. Ireland has won some, Afghanistan has won some. There has been a bit of push and shove, even the odd word or two exchanged, but the cricket has always been competitive. The statistics look like this;
Played - 15; Ireland - 8, Afghanistan - 6, Draw - 1.
Of the four major finals – Ireland have won three (Intercontinental Cup 2013, ICC T20 Cricket World Cup Qualifier 2012 and 2013) and Afghanistan have won one (ICC T20 Cricket World Cup Qualifier 2010).
It's fair to say that while Afghanistan defeated Ireland five times in just over a year, between 2009 and 2010, if you take out the January tri-series in Dubai, it has now been nearly five years since it has recorded a victory, having met on six occasions during that period.
Their coach, Andy Moles, has been working with Afghanistan for less than a year and has international experience with New Zealand, Kenya and Scotland. It has been said of him that; "…he will demand discipline from everyone in the set up. He is passionate about the game and expects all his players to be tough and stand up to the task in hand".
In my opinion, this is exactly what the Afghanistan squad will need. My only concern would be whether Andy has had the time needed to make a difference.
 Cricket is now the fastest growing sport in Afghanistan. The challenge for the Afghanistan Cricket Board will be in terms of long-term planning and the continuous development of younger players. With limited facilities, and no real infrastructure, they will have an uphill battle, but I know that Afghanistan will fight hard for success.
 I recall a conversation that I had with Karim Sadiq after it defeated Ireland in the 2010 ICC World T20 qualifier final in Dubai. He spoke about the fact that many of the players had come from poor backgrounds, refugee camps and small villages. He said, "All they want to do is play cricket and improve their life".
 Who are we to stand in their way.....?
The story is taken from ICC-Cricket.com