Gujarat seal top-two spot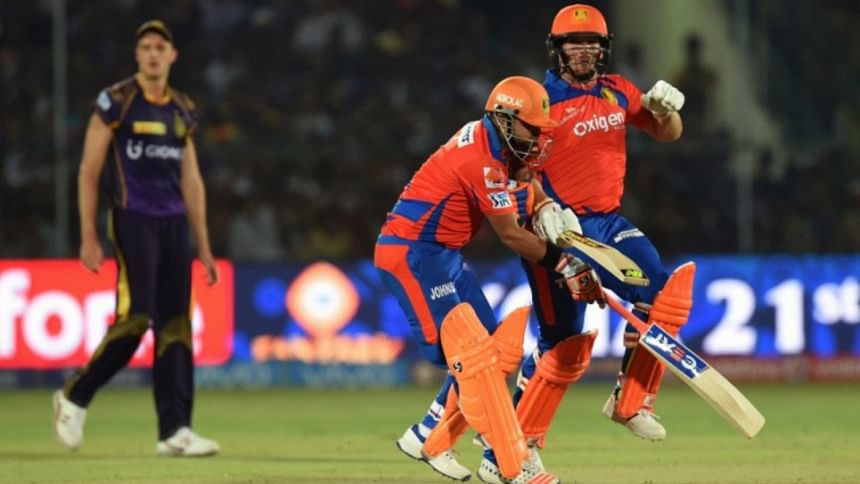 Gujarat Lions guaranteed themselves a top-two finish on the IPL league table, and earned themselves two shots at a place in the final, after a 96-run partnership between Brendon McCullum and Suresh Raina set them up for an six-wicket win over Mumbai Indians.
Lions ended the league stage on 18 points while Mumbai finished on 14. To make the playoffs, Mumbai will need to hope Kolkata Knight Riders and Delhi Daredevils - who also have 14 points each - lose their matches on Sunday, and lose by big enough margins for their net run rates to dip below Mumbai's -0.146.
Mumbai's total of 172 proved well short of challenging as Lions cruised home with 13 balls remaining.
SCORES IN BRIEF
MUMBAI INDIANS: 172 for 8 in 20 overs (Rana 70, Butler 33; Bravo 2-22, Kumar 2-24)
GUJARAT LIONS: 173 for 4 in 17.5 overs (Raina 58, McCullum 48, Smith 37 not out; Kumar 2-17)
Result: Gujarat Lions won by 6 wickets
Man-of-the-match: Suresh Raina