Gilchrist, Vaughn weigh in on ACA-CA dispute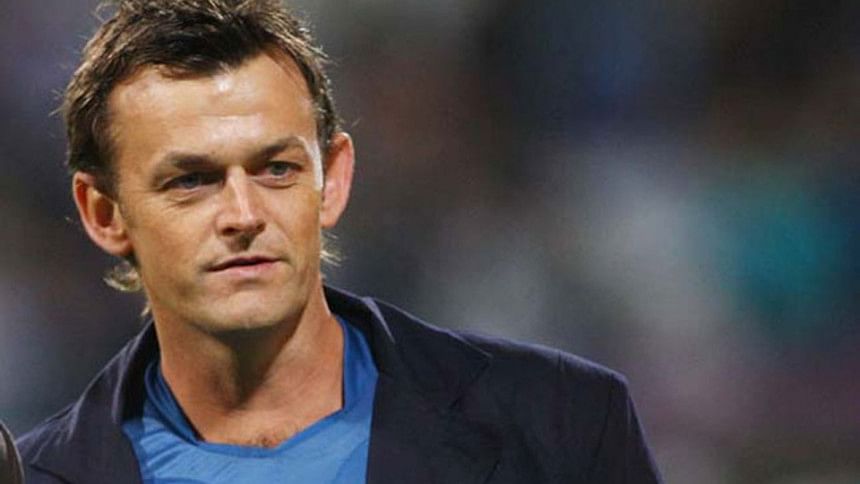 Former Australian player Adam Gilchrist and former England captain Michael Vaughn weighed in on the ongoing pay dispute between the Australian Cricketer's Association (ACA) and Cricket Australia (CA).

Gilchrist took one side in the cricket pay debate, and it is that of the biggest losers in all the drama -- the fans.

Australia's cricket stars have threatened that they will turn to strike action should cricket officials not budge from their current pay offer.

It could leave fans facing a summer devoid of cricket action, in a year that is set to have one of the most highly anticipated Ashes series and Gilchrist believes that the fans deserve better.

"I'm on the side of the fans, because there's only one loser in all of this if there's strike action and the best Australian XI is not playing in the Ashes," Gilchrist told The Project.

"The great stakeholders in the games are there people that keep the game alive and that's the money paying fans who show enough interest in this sport to keep it alive."

The ACA and CA are currently locked in a pay dispute, as the game's administrators look to change the distribution of revenue around the game -- scrapping the fixed percentage of revenue players earn.

Gilchrist urged both parties to meet at the negotiation table, something that has not yet been achieved.

"There's been an offer from Cricket Australia and what I can read into it, the ACA have said, 'No. We want what we've got at the moment.' They say it's worked for 20 years and why change it?

"Two parties coming together with two offers, you've got to sit down and work out where they see common ground," Gilchrist argued.

Australian vice-captain David Warner had dropped a bombshell earlier on Monday, saying that if the players' demands were not accepted, they would be looking to play cricket elsewhere, such as in the Caribbean Premier League or England's upcoming T20 league.

"For us as cricketers, if we don't have contracts we are going to have to find some cricket to play somewhere else because that's what we love doing and we're obviously going to look to maybe do something in the meantime otherwise we don't get paid," Warner had said on Monday. 

"A few boys might go over to play the Caribbean Premier League and I think there could be some of the England Twenty20s on as well. We want to keep participating for our country as much as we can, but if we don't have a job we have to go and find some cricket elsewhere," he continued.

Gilchrist admits he understands the players plight, given he was an Australian star when CA introduced the current pay system 20 years ago.

Strike action was also touted, but Gilchrist says the move did not sit well with him then, and his opinion has not changed in 2017.

"[20 years ago] I was right in among it at that time as a young player who just played for Australia. So it was a conflict for me," Gilchrist explained.

"I had achieved everything I had aspired to in my cricketing dreams and yet I was being advised by my peers and my elder peers to be ready to, if we have got to strike, we're going to strike. I couldn't come to terms with that."

Former England captain Michael Vaughn also weighed in, saying that while it was 'great' to see Australia's implosion, it would not be good for the game of cricket.

"It's great for England to see Australia falling out and fighting with each other but in terms of the game as a whole it's not a great story," he said on BBC Radio 5 Live's Tuffers and Vaughan Show on Tuesday.

"I've never seen it to this level. It's sad for the game when you're hearing this but I don't think it will be the last case of players getting together as groups. There's so much money coming through TV deals, I think players will say: 'we fancy a piece of that'.

"International boards have got to put their hands in their pockets to save international cricket. In our day international cricket was the sole money-maker for the game but the Twenty20 leagues are catching up."

Another player reacted to the situation, but in a completely different manner. 

"Hmmmmmm welcome to our world," West Indies cricket Darren Sammy tweeted in response to David Warner's comments about the pay dispute.