'Ruthless and brutal!'- Klopp slams Ramos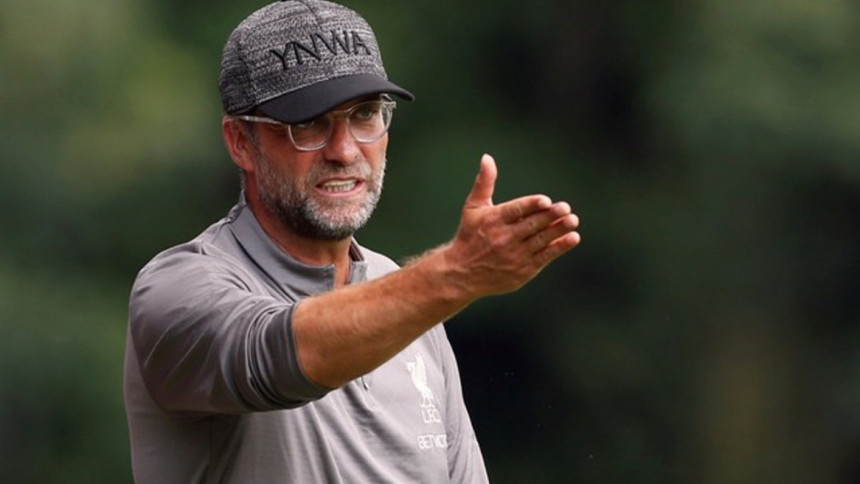 Liverpool manager Jurgen Klopp broke his silence on Real Madrid captain Sergio Ramos following the incident which saw Mohamed Salah suffer a dislocated shoulder during the Champions League final.
Ramos was involved in two controversial incidents in Liverpool's 3-1 defeat in Kiev in May. First Ramos forced Salah out of the game and in the later incident he took out keeper Loris Karius with another brutal challenge.
Klopp, who had remained silent on Ramos until now, is convinced he deliberately targeted both players and accused him of being a serial offender.
"If you watch it back and you are not with Real Madrid then you think it is ruthless and brutal," Klopp was quoted as saying by Goal.
"I saw the ref taking charge of big games at the World Cup and nobody really thinks about that later. But in a situation like that somebody needs to judge it better. If VAR is coming then it is a situation where you have to look again. Not to give a red card but to look again and say: 'What is that?' It was ruthless."
"I'm not sure it is an experience we will have again – go there and put an elbow to the goalkeeper, put their goalscorer down like a wrestler in midfield and then you win the game. That was the story of the game." he said.
"Ramos said a lot of things afterwards that I didn't like. As a person I didn't like the reactions of him. He was like: 'Whatever, what do they want? It's normal.' No, it is not normal. If you put all of the situations of Ramos together then you will see a lot of situations with Ramos. The year before against Juve he was responsible for the red card for [Juan] Cuadrado. Nobody talks about that afterwards."
"It is like we, the world out there, accepts that you use each weapon to win the game. People probably expect that I am the same. I am not. We are aggressive but I always use the word 'legal' as well. Usually if you try something you will get punished. Someone will see it and ban you for four or five weeks. But in this example, no one." he added.
"This ref should have had the courage to decide that game. In this situation we didn't get it and, if you write this, people will say I am weak or a bad loser or a whiner. I am not. I accept it. It's not like I wake up in the morning and think: 'Ramos!'" he concluded.