Kottan to be coach again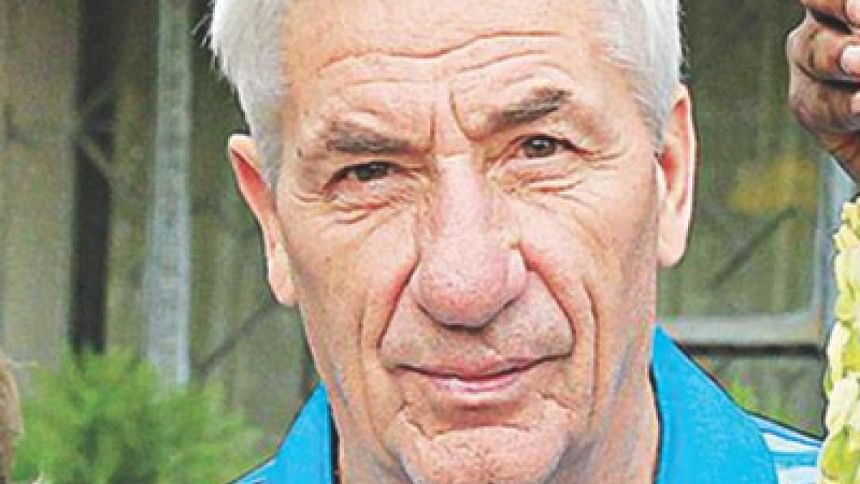 Austrian coach George Kottan is all set to take charge of the national team after the Bangladesh Football Federation (BFF) president Kazi Salahuddin gave his green signal to the National Teams Committee (NTC).
"Yes, they [NTC] have proposed the name of George Kottan and I told them that I have no objection about it," the BFF boss told reporters yesterday. "He will be appointed for a tenure up to the SAFF Championship [to be held in Dhaka in December]."
Even though the 70-year-old coach supposedly wants to sit with the BFF president before finalising the contract, it is expected that he will be available early next month after finishing a FIFA grassroots programme from January 20-28 in Scotland.
During Saturday's meeting of the NTC, a few names of local and foreign coaches came up, but the committee emphasised on a coach who has a good idea about Bangladesh's football and is familiar with the players. Kottan fitted the bill perfectly and was preferred over former national coaches Lodewijk de Kruif and Maruful Haque.
The NTC is scheduled to sit again today to finalise the details of the contract with Kottan, the appointment of an assistant coach and the starting date of a training camp.
As Kottan, who has already been informed about his possible appointment, may arrive in the capital in early February, the training camp is likely to be deferred further. 
Kottan had guided Bangladesh to the SAFF Championship title in 2003. He was with Abahani club for the last two seasons and guided the Sky Blues to Federation Cup and Bangladesh Premier League titles apart from leading them to a runners-up finish in the Independence Cup.