Klopp salutes Liverpool despite Saints stalemate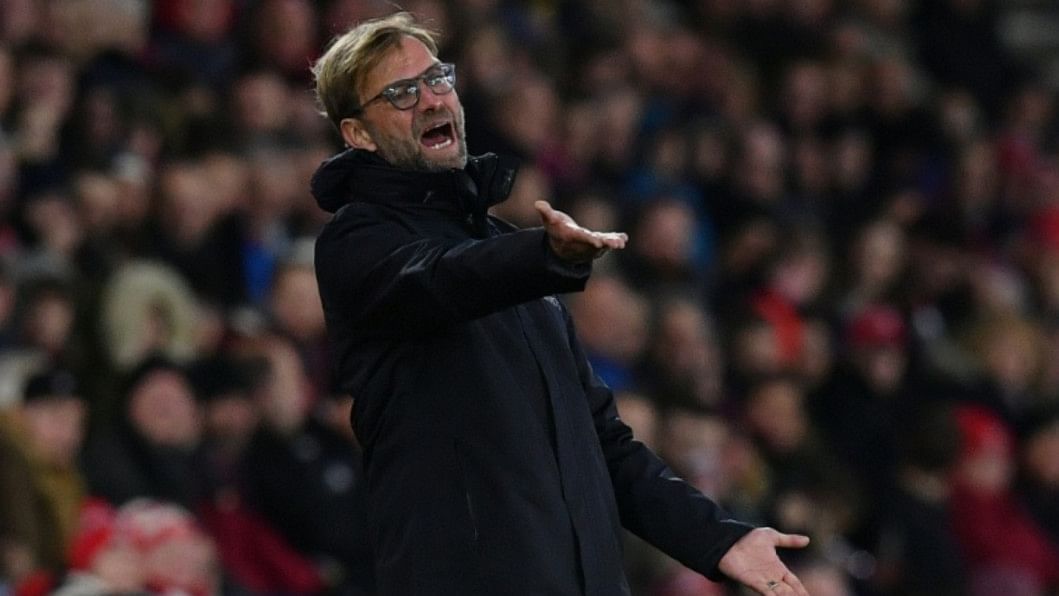 Jurgen Klopp praised Liverpool's performance in the goalless draw against Southampton even though the Reds missed the chance to cement their position on top of the Premier League.
Manchester City drew level with Liverpool by winning 2-1 at Crystal Palace and are only in second place on goals scored, while Chelsea will take over at the top by a point if they win at Middlesbrough on Sunday.
Klopp watched Liverpool dominate at St Mary's, but although Southampton goalkeeper Fraser Forster made one excellent save in the first half to foil Sadio Mane, Liverpool were wasteful with Philippe Coutinho, Roberto Firmino and Nathaniel Clyne all culpable in the second half.
The Reds boss conceded his side's failings in front of goal, but was philosophical about the outcome, especially after his three forwards -– Coutinho, Firmino and Mane -- had all returned from long-haul trips in midweek after representing their countries.
"We had enough chances to win the game, especially in the second half," Klopp said. "But I'm fine with the performance, absolutely.
"Two things are important in football: the result and the performance. The result was not perfect but the performance was better than we could have expected when we think about our preparations, when Phil and Robert came back late on Thursday.
"It's nearly the same for all teams but for players from South America it's a little bit more because they have long flights. And when you play a draw it's better that you should have won than that you should have lost.
"We could have scored, we perhaps should have scored, but that's the way football is. Very often in my life I have lost games like this when my team has been so much better and had so many more chances."
Perhaps the best chance fell late on to right back Clyne as Liverpool threw men forward.
"It was intense. We could have scored with a brilliant situation, but perhaps unfortunately for Clyney he wasn't perhaps the right person," Klopp said.
Southampton played defensively although at home, which Klopp noted, while paying a back-handed compliment to their manager Claude Puel's set-up.
"It was a really good performance against a good side," Klopp said.
"Southampton are one of the best-organised teams in the league and I think they adapted their style a little bit to our strength."
Puel's explanation for keeping 10 men behind the ball for most of the match was, in turn, a compliment to Liverpool.
"It is not our tactic, it is just that we played a very good team with good, physical players who are also technical and they have a good spirit," he said.
"It was important to keep our organisation and make good work.
"It is very difficult to play against this team, they score lots of goals and it is very difficult to develop our game.
"It is a good point and it is deserved for my players because of their attitude and their quality."