Emily, Enamul excluded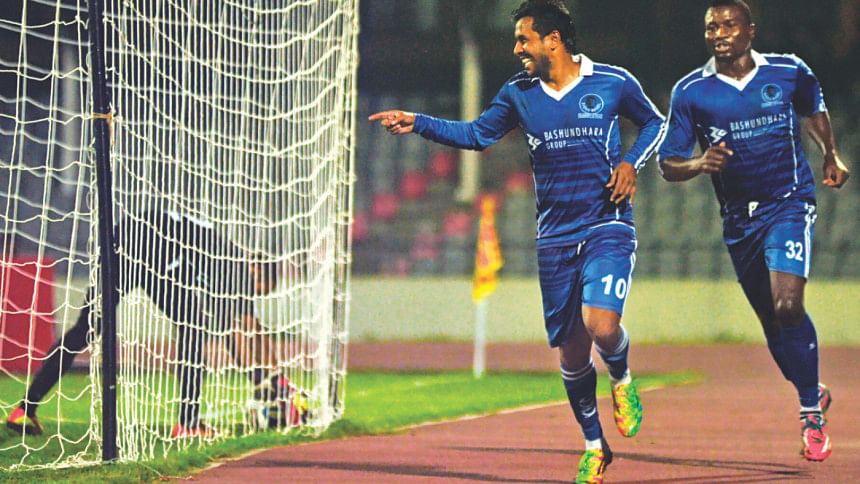 The Bangladesh Football Federation (BFF) yesterday called up 62 players for a fitness assessment test where all recognised players were included, with the notable exception of Zahid Hasan Emily and Enamul Haque.
Three players from Bangladesh Championship League -- defender Jalal Mia of Fakirierpool Youngmen's Club, striker Matin Mia of Chittagong Mohammedan SC and forward Oushi Mong of Saif Sporting Club -- have been picked for the first time.
"The players who have been representing the national football team and performing well in the recently concluded Bangladesh Premier League and Bangladesh Championship League have been picked by the coaching staff," said national team manager Satyajit Das Rupu.
The players, divided into two groups, will be assessed under fitness coach John Whittle, assistant coach Syed Golam Jilani and goalkeeping coach Ryan Sandford at the Bangladesh Krira Shikkha Protisthan. The first group of 33 players will train from January 22 to February 2, while the second group will do the same from February 3 to 12.
"We are conducting this fitness camp keeping the upcoming Bangabandhu Gold Cup in mind. After the fitness camp, the players will join their respective clubs to prepare for next month's Sheikh Kamal International Club Cup tournament."
The National Teams Committee is supposed to appoint the head coach for the national team before the start of Sheikh Kamal International tournament, which will act as a proving ground for the players ahead of the Bangabandhu Gold Cup in March.