Du Plessis surprised at ICC over India spat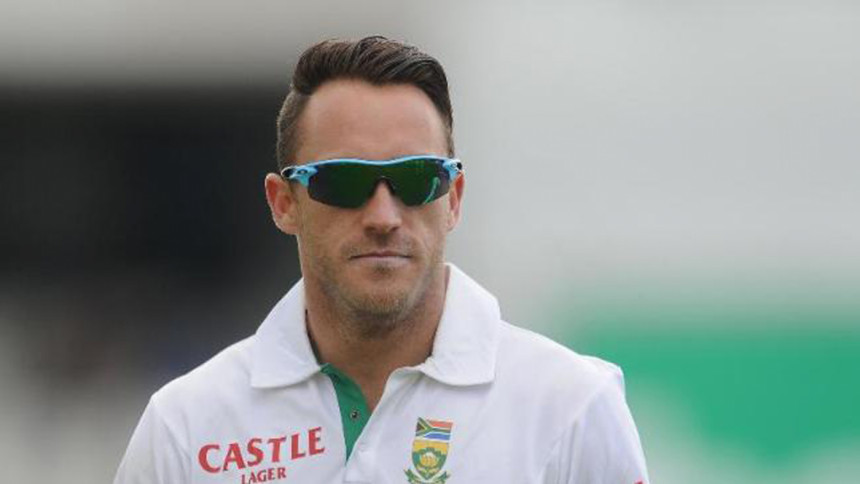 South Africa captain Faf du Plessis said Sunday he was surprised no one had been charged by the ICC (International Cricket Council) after the ugly spat which blighted the Australia-India Test series.

"I was, yes. Purely from the reason of what I went through in Australia for something I feel was a lot smaller, so (am) surprised with it," he said in Dunedin following the washed-out end to the first Test against New Zealand.

Du Plessis was fined his match fee during a Test against Australia in November for sucking on a mint and rubbing saliva into the ball.

ICC chief executive David Richardson had described it as "an obvious breach" of the ball-tampering law.

However, the ICC decided not to take action against the warring India and Australia captains -- Virat Kohli and Steve Smith -- following cheating accusations during the second Test in Bangalore last week.

Kohli accused Smith of abusing the decision review system (DRS) after he was seen looking to the Australian dressing room for advice on whether to ask for a review after being given out lbw. Smith described his breach as a "brain-fade".

Du Plessis has always denied ball tampering and said the reaction from the ICC was different to the way he was treated.

"Definitely it was different. I'm surprised by the way it happened," he said.

"Maybe it's because I speak on a personal point of view and felt I was treated very harsh. When you see something like that you'd hope it (the treatment) would be exactly the same." 

Du Plessis said it was very unlikely there would be a similar dust-up between the South African and New Zealand players.

"When you play teams like India and Australia obviously that can happen and it's easy for something like that to blow up," he said.

"For me, it's just been good to be on the other side of it this time and see how things unfold."

The first Test between New Zealand and South Africa ended in a draw when rain prevented any chance of play on the final day with South Africa 224 for six in their second innings, leading New Zealand by 191.

The second Test starts in Wellington on Thursday.