Yasir Shah: Numero Uno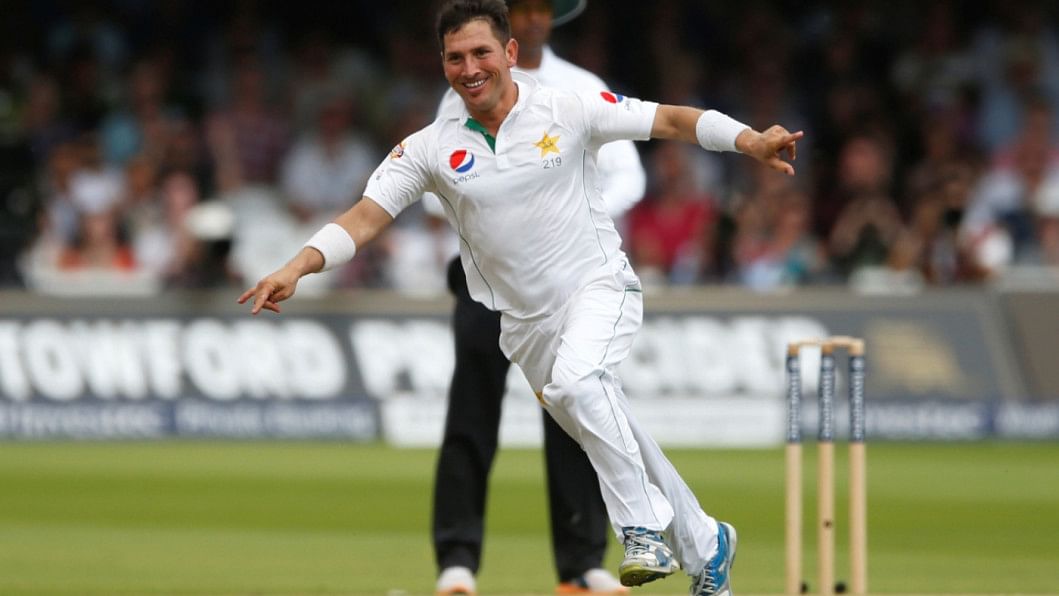 Leg-spinner Yasir Shah has become the number-one ranked bowler in the world after he bowled Pakistan to 75 runs victory over England in the first Test at Lord's on Sunday.
Yasir is the first Pakistan bowler to top rankings since Mushtaq Ahmed achieved the distinction in December 1996, while Shane Warne was the last wrist spinner to surge to the number-one position in December 2005, reports ICC's media release.
Yasir, who returned figures of six for 72 and four for 69, has leapfrogged India spinner Ravichandran Ashwin and England's fast bowling pair of James Anderson (who missed the Test due to an injury) and Stuart Broad into the top spot after his achievement earned him 32 points.
Pakistani bowler won the player of the match award in his first Test outside Asia and now leads Ashwin by seven points and Anderson by 10 points.
The 30-year-old looks strong to gain further points and create more daylight between him and rest of the field as he is still in the qualification period. A bowler qualifies for a full rating after he has taken 100 wickets, while Yasir has so far claimed 86 wickets in 13 Tests.
Bowlers (top 10)
Rank     (+/-)       Player                  Team     Pts         Avge      HS Rating
   1         (+3)       Yasir Shah           Pak        878*!    23.00    878 v Eng at Lord's 2016
   2         ( - )        R. Ashwin            Ind         871!      25.39    871 v SA at Delhi 2015
   3         (-2)        James Anderson  Eng        868        28.33    884 v SL at Durham 2016
   4         (-1)        Stuart Broad        Eng        859        28.34    880 v SA at Johannesburg 2016
   5         ( - )        Dale Steyn           SA         841        22.53    909 v WI at Centurion 2014
   6         ( - )        Ravindra Jadeja   Ind         789*!    23.76    789 v SA at Delhi 2015
   7         ( - )        Trent Boult          NZ         757        29.14    825 v Eng at Lord's 2015
   8         ( - )        Josh Hazlewood  Aus        741*     25.77    792 v WI at Hobart 2015
   9         ( - )        Morne Morkel     SA         724        29.33    776 v Aus at Cape Town 2011
  10        ( - )        Vernon Philander SA         717        22.08    912 v Ind at Johannesburg 2013