Op or not after another test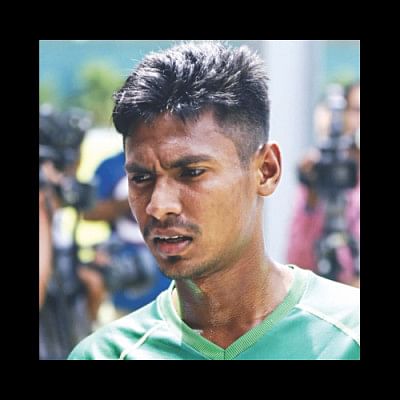 Bangladesh pace sensation Mustafizur Rahman will need another examination before a final plan of action on his injured shoulder can be formulated.
Yesterday the 20-year-old met with consultant orthopaedic surgeon professor Tony Kochhar, who chairs the Sports Science department at the University of Greenwich.  According to BCB sources, upon seeing Mustafizur's MRI report Kochhar recommended that the pacer, who was playing for Sussex before being laid low by a recurrence of his shoulder problem, undergo an MRI arthrogram. The arthogram, according to Kochhar, is a special examination which will determine the exact severity of Mustafizur's SLAP tear in his left shoulder. 
Once he has undergone the recommended test it will be clear whether he needs to have surgery to solve the shoulder issue. However, sources revealed that Kochhar was of the opinion that Mustafizur's shoulder was not in good shape. 
When contacted, Bangladesh Cricket Board (BCB) physician Dr. Debashish Chowdhury said, "We have not yet gotten the detailed report. We will get it from Dr. Kochhar through email, and then we will decide on the course of action. So far, what we have learned is that Mustafizur's problem is to do with his SLAP tear.
"In the case of a SLAP tear an operation is the solution, but we do not know the severity of his [Mustafizur's] injury. It is nothing new for us; Rubel [Hossain] has also undergone a similar surgery.
Bangladesh pace bowler Rubel Hossain had a successful operation on his injured right shoulder in South Africa in May 2012, and he was able to make a successful return to the national team in the aftermath. 
"The only thing that is certain is that Mustafizur will not be playing for Sussex anymore this season," BCB director and national team manager Khaled Mahmud said. "We do not yet have the details, and so cannot say what the plan of action will be."
Mustafizur had first faced problems with his left shoulder during the National Cricket League in October last year. He had been dealing with it through shoulder-related exercises since the end of 2015. In January this year, he had injured his shoulder during the second T20I against Zimbabwe.