Tamim will reveal everything today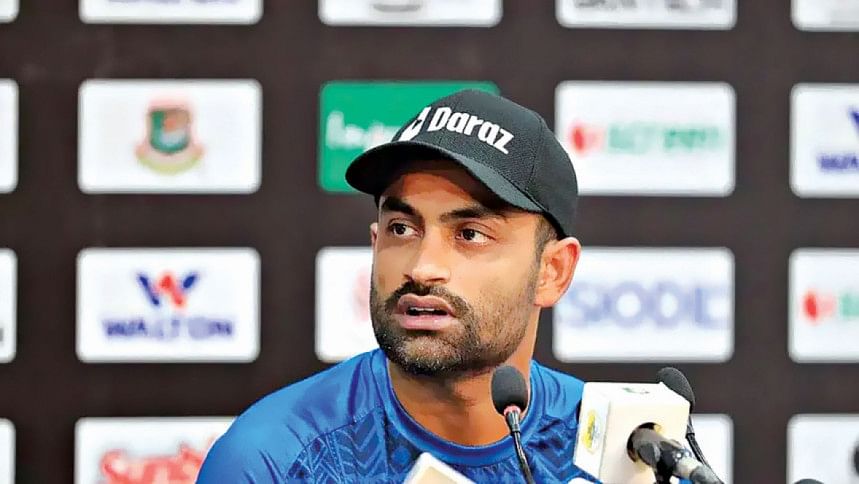 Former Bangladesh ODI captain Tamim Iqbal confirmed through a Facebook post today that he would reveal everything regarding his omission from the World Cup squad after the Bangladesh team departs for India this afternoon.
The Tigers are scheduled to fly out for India at 4:00pm.
"I will tell something through a video message regarding the last few days' happenings after Bangladesh national team's departure for India," he wrote in his Facebook post.
"There have been a lot of things that came to the media in the last few days. I think the Bangladesh team, my fans and supporters ..everybody has the right to know clearly about everything," he added.
Earlier former national skipper Mashrafe Bin Mortaza wrote in his Facebook post: "Every one may provide one piece of wrong information.
"Tamim dropped, actually the truth is Tamim did not want to stay in the team. There is a huge difference between keeping someone out of the team and opting not to be in the team. I think Tamim deserves this minimum respect.
"Now there would be the question as to why Tamim was not interested to be in the team. Actually, I have no answer to this question. Only Tamim can say this. Maybe he will say it someday, then we can understand," Mashrafe elaborated.