Sethi casts fresh doubts over Pakistan's participation in World Cup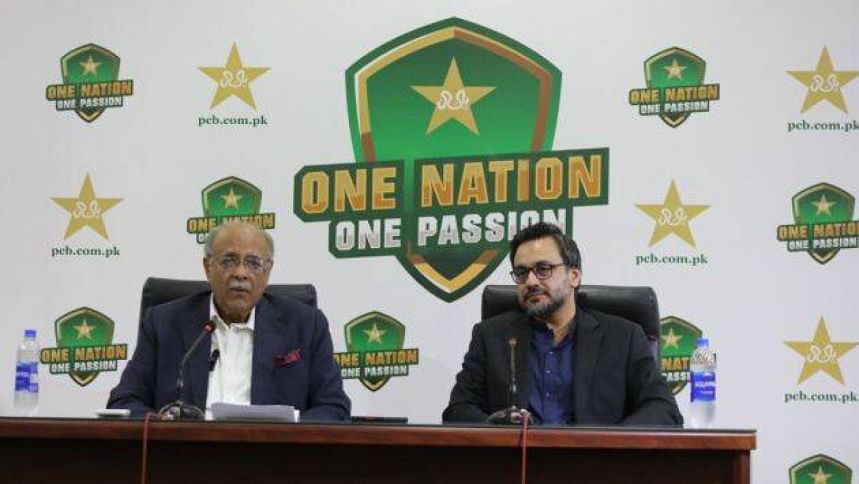 Pakistan Cricket Board (PCB) chairman Najam Sethi's comments on Friday cast fresh doubts over Pakistan's participation in the ICC World Cup in India.
The arch-rivals are reportedly set for a showdown at Ahmedabad's Narendra Modi Stadium 10 days after the opening clash on October 5. Sethi, however, cautioned that for the dream fixture to go ahead, the board must first receive permission from the Shehbaz Sharif-led Pakistan government.
Sethi's comments came after every stakeholder, including Asian Cricket Council (ACC) chief Jay Shah, agreed to organise the upcoming Asia Cup in a hybrid model, as proposed by the PCB chief.
"As far as India and Pakistan go, neither the PCB or the BCCI can take decisions. The respective governments only can take decisions," Sethi said during a press conference.
 "It's our government who has to decide, just like when it comes to India, it's their government that decides when they go to play. There is no point asking us if we will play in Ahmedabad.
"When the time comes, first it will be decided whether we are going or not, then the government decides where we will go. Our decision will rest on these two important conditions," he added.
It is understood that once ICC CEO Geoff Allardice and chairman Greg Barclay visited Karachi to meet Sethi last month, it was decided that Pakistan won't set any conditions for competing in the World Cup, provided four Asia Cup games are held in the country as they have the hosting rights.
Sethi further said, "We have told the ICC also that if our government looks into the security considerations and gives us permission, we will come to play in India. If they don't give, how can we come and play in India?
"Even if the government gives us permission, we have to look at the venues and decide where to play. That comes later. Firstly, the government has to give us the nod. It has to tell us whether we can go or not."