Mushy goes on the defensive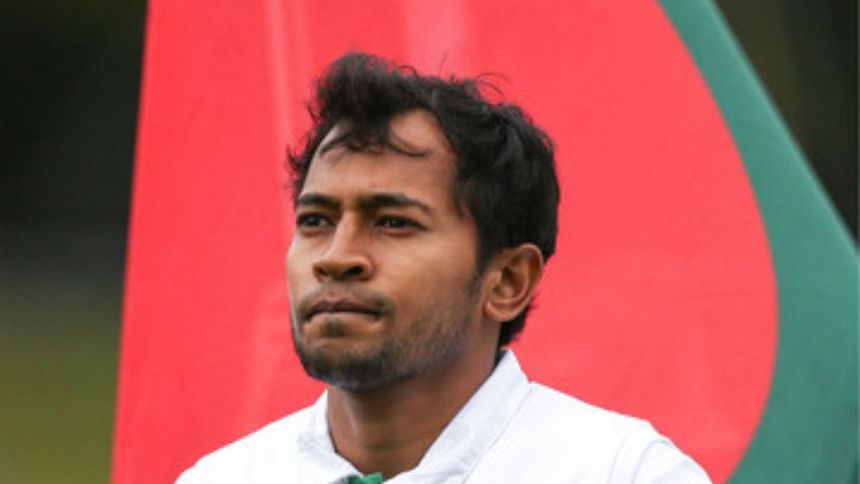 Amid trying to solve the puzzle of why exactly the batsmen would play shots which lead to what has now become a grimly inevitable collapse late in the day for Bangladesh, thoughts turned to the morning session when Sri Lanka added 100 runs for the last three wickets after resuming the day on a shaky 238 for seven.
Bangladesh began well enough, stringing together dot balls and giving little away, playing on the Sri Lankans' patience. Rangana Herath was caught at slip off a faster ball from Shakib Al Hasan that the left-hander was late in going forward to, and things seemed to be going according to plan with Sri Lanka at 250 for eight. Dinesh Chandimal, however, changed gears after Herath's dismissal and hit two boundaries in successive overs by Subashis Roy and Shakib to reach 99, and that was it for the old plan.
Shakib bowled well to keep Chandimal on 99 for the last four balls of 94th over, but once he scored his eighth Test ton in the next over with a single off Taijul Islam, an invisible switch seemed to have flicked in Mushfiqur Rahim's mind. Sri Lanka were just 261 for eight and Chandimal, as well as he batted, had offered enough opportunities in his innings with sometimes the rub of the green going his way.
But a regress into old habits for Bangladesh began with Chandimal's turn to aggression as he was allowed easy runs in the company of Suranga Lakmal, a batsman with a highest Test score of 31 before this innings and a Test average below nine. Mushfiqur placed point and deep square leg back on the fence even though memories must still have been fresh about the first of those two fielders drying up a lot of runs around 24 hours ago. Soon, with the spinners operating, the only fielders not on the boundary were at slip, short leg and short midwicket when Chandimal was batting during the first four balls of the over.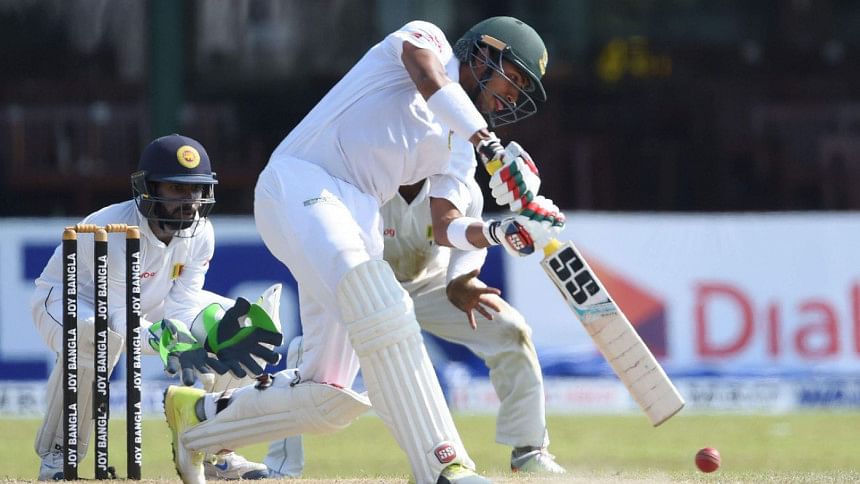 It also became obvious that the farming of strike by Chandimal was more to attack the bowling than protect Lakmal, who was not really being given the tailender treatment by Mushfiqur. In their 55-run partnership -- Sri Lanka's highest for the ninth wicket against Bangladesh -- Chandimal faced 70 balls for 48 with six fours while Lakmal faced 19 balls for seven. What those stats tell you is that Chandimal was certainly not blasting bowlers to all corners, he was choosing the balls to hit boundaries off. When he did get out, it was not because of any pressure built but because it was the last ball of the over and Mushfiqur had brought the field up to save the single.
That was not the end of the Lankan revival however as Lakmal had grown in confidence. Even after Chandimal got out Lakmal was given the batsman treatment with long on kept back for singles.
Last man Lakshan Sandakan was then dropped off Mehedi Hasan Miraz in the 110th over at short midwicket by Mustafizur Rahman, but why Mustafizur was stationed there is the question when he could have been at a less crucial position -- short fine leg or the sweeper positioned on the leg side. Incidentally, Mushfiqur swapped his position with Mosaddek, the sweeper on the leg side, immediately after the drop -- a perfect metaphor for a captain reacting to events rather than dictating them, a position that he was in but ceded as the morning wore on.