'I'll try to be as positive as I can'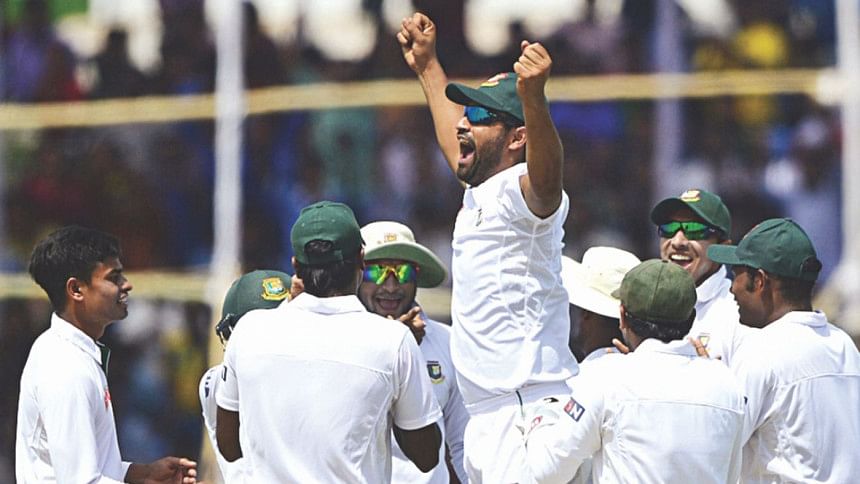 Tamim Iqbal played the role as deputy to Test captain Mushfiqur Rahim for over two years. During that period he led the team in patches in a few games including the last Test against New Zealand at the Basin Reserve. But those were more about filling in the blanks rather than showing his credential to be a serious contender for the demanding post.
The left-hander will get his first opportunity to lead the team for an entire Test match when Bangladesh play the second and final five-day game against New Zealand, starting at the Hagley Oval today.
So, how he looked at this opportunity was something that dominated his bout with the reporters yesterday. Although he got the job by default after Mushfiqur was ruled out of the game due to injury, the opening batsman said that he was relishing the challenge.
"It's an opportunity of course. The kind of individual I am, I like to take challenges. It is very new for me in international cricket. My mentality is attacking, I like to bat that way and as captain I will try to be as positive as I can," said Tamim, adding that it is a bit easier to execute a plan when 'you know that you will captain the team in the next game'.
But he also said that a collective execution of the plan is important for a captain to be successful.
"We have one more important Test to go and everyone is ready to put in the hard work and if we can get a positive result, that will be great," he remarked.
He said that the attitude of the team was fantastic throughout the series and they were on the losing side because of the mistakes they have committed form the first ODI to the opening Test.
"The results don't show how competitive we were in ODIs, T20s and in the first Test. But those who were in the ground they have watched how close we were. We had our moments. We could not capitalise on that. I'm proud of the way we played, the character we have showed. We just need to minimise those mistakes and I hope in this Test we will try to do that. And if we can do that better, things will happen," observed the Bangladesh captain.
He admitted that it will be very difficult, especially following the injuries to three key batsmen in the team.
"They are two [Mushfiqur Rahim and Imrul Kayes] very important players in the team. But you can't control injury. But the guys who are coming in are very confident. Soumya played well in the T20s and if he gets a game tomorrow he will do well. We have also seen enough of [Nurul Hasan] Sohan in the ODIs and T20s. I'm sure they will be up for the job," Tamim said before yesterday's training. He however got another shock after attending the briefing when Mominul Haque was also ruled out due to injury.
He said that wicket is the last thing they were concerned about and he had no complaint against the short-pitched deliveries.
"Whatever the wicket is we need to apply ourselves and that's what we are looking at. I think the short ball is part of the game and I can't complain about that. If we feel that a batsman is not comfortable against short-pitched deliveries we might use that as a tactic. If some of our boys do not feel comfortable they will use it. It's fair game. When they go to our place they face a lot of spin. And when they don't complain about that why should we complain about the bouncers?" Tamim retorted.
When asked how influential a role he played in the selection of the final eleven, he said: "I was not involved in many discussions regarding the composition of the team. I had a discussion five minutes ago where I gave my opinion."