'A potential all-time great'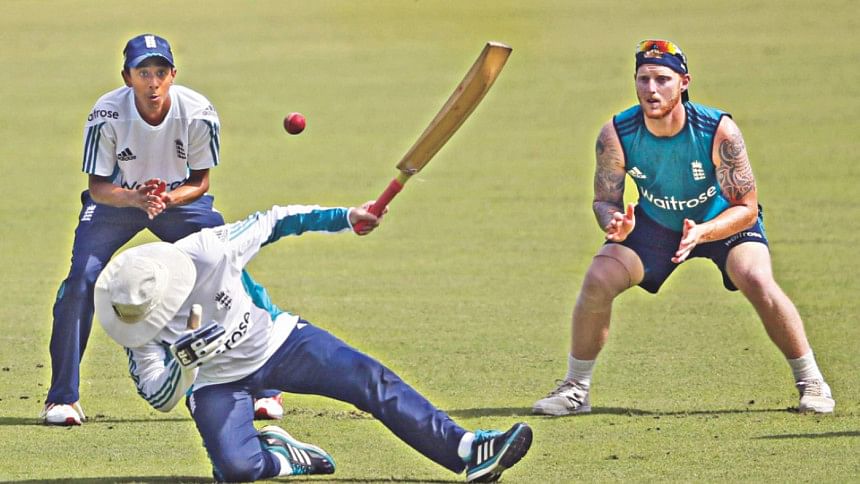 England coach Trevor Bayliss has backed Ben Stokes to become one of cricket's all-time greats, joking that the combative all-rounder is likely to deck anyone who dares give him a rest.
With star pacer Jimmy Anderson currently sidelined, Stokes is emerging as one of the keys to England's chances on a tour of the sub-continent which will see them play five Tests in India after wrapping their tour of Bangladesh.
Stokes was named man of the match after Monday's dramatic finale to the first Test in Chittagong which saw England edge home by 22 runs.
In a match dominated by spin, Stokes took six wickets with a mixture of classic seam and reverse swing that underlined his growing intelligence as a bowler.
But he also scored 85 in the second innings in a sixth-wicket partnership with Jonny Bairstow worth 127 runs which effectively turned the game.
Bayliss said the 25-year-old had the potential to be an all-time great.
"It's going to be easier to judge the longer he goes. The potential of the guy -- he could be right up there with some of the all-time best all-rounders," Bayliss told reporters in Chittagong.
"Only time will tell, but certainly, the strides he's made here on the subcontinent playing spin have been top-class. It wasn't all that long ago we were wondering how he might go on spin-friendly wickets, but he works  hard in the nets."
Since Andrew Flintoff's retirement nearly a decade ago, England have been lacking a quality pace bowler who can also bat up the order and balance the side.
Stokes has shown his batting class but he had been seen as vulnerable to spin -- a facet of his game he has worked exhaustively to improve.
"I think it's his defence to spin that has improved out of sight," said Bayliss.
"We know that if he gets a bad ball, he can hit anything over the fence but you've got to be there to get that loose ball. He's a guy that in the past probably hasn't had a lot of footwork," he added.
"But as we saw in the one-dayers and this Test, he defended really well off the front foot, got right forward and smothered the ball before it had a chance to spin and jump past the outside edge."
Asked if Stokes could play all seven Tests, Bayliss responded: "I'm not sure we're game enough to drop him out anyway, might get a thump in the head," said Bayliss.