Bowling coach finalised: Papon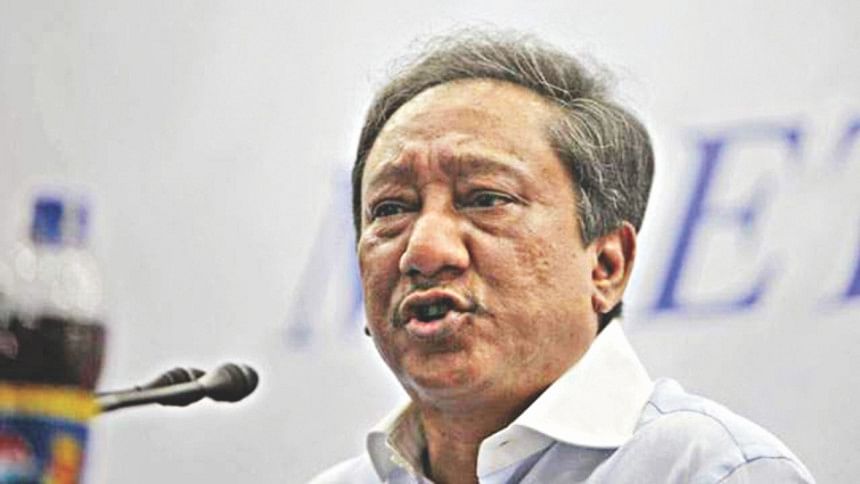 Bangladesh Cricket Board (BCB) president Nazmul Hassan Papon criticised Dhaka Premier League (DPL) clubs for not being able to complete the players' payment within the given deadlines as Brothers Union and Victoria Sporting have paid the players just 30 percent of their dues.
Speaking to reporters at a press gathering at the Beximco office, Papon said: "This is very unfortunate. The two clubs haven't paid despite the deadlines. The system is such that if the clubs don't pay the players, BCB will. And BCB should have made the payments already. I don't know why the players haven't been paid.
"This can't be delayed any further. It was a mistake for us to delay it. Whether we take steps against the clubs or not, what matters is that players should not go unpaid."
On another note, Papon also said that the board had finalised a bowling coach for the national team, but he was not ready to reveal who it was.
"We have finalised someone. We are hoping that he will be in Bangladesh by the end of this month, but we can't name him right now because he is working for another organisation. His contract will end at the end of this month and that's when he himself will make the announcement," said Papon.
With regards to Mustafizur Rahman's operation, the BCB president said that the board was still analysing its options.
"Apart from contacting Greg Hoy in Australia, who has operated on a number of our players before, we also asked the England and Wales Cricket Board (ECB) to suggest a few names for the operation. They gave us two. The first doctor is based in Manchester, Lenerd Funk. He said that the operation would take 30 minutes and that the pacer would have to rest for six hours in the hospital.
"But he is going on leave and will not be available before the 22nd. We want Mustafizur to undergo the surgery as soon as possible and so we decided to send his medical documents to Andrew Wallace, the second person that the ECB suggested. We are yet to get a reply from him," said Papon.
"The three options are open. If we see that he can get a date earlier in Australia, he may go there as well," he added.
Furthermore the BCB president also said that the ECB's security team is expected to arrive in Bangladesh in mid-August to perform its pre-series security tasks.
On another note, Papon informed that former Indian spinner Venkatapaty Raju would arrive in Bangladesh this month to work as a spin consultant with the High Performance Unit, which is currently undergoing a camp at the Sher-e-Bangla National Stadium in Mirpur.