Biggest test since 2015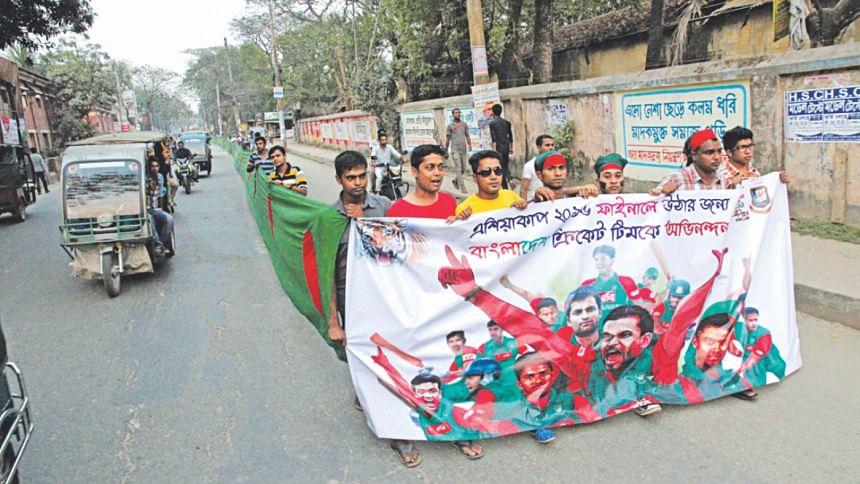 Five years ago, in this very month, Bangladesh were on the brink of history. Having unexpectedly beaten England in the group stage of the 2011 World Cup, they were just one win away from making it to the knockout stages for the first time ever.
The outcome of that game against South Africa in Mirpur though was quite tragic. After the Proteas powered their way to 284, the hosts were bundled out for a meagre 78.
Fast-forward a year and the Tigers had surpassed expectations again, this time in the Asia Cup. An all-round effort from Bangladesh, led by phenomenal performances from Tamim Iqbal and Shakib Al Hasan, took them to the final of a major tournament for the first time.
However, they were, almost villainously, denied by Pakistan who played much better under pressure.
Two years on, Bangladesh had the honour of hosting the ICC World Twenty20. It was the first time that the nation was going to host a major tournament on its own and even before the first month had passed by, 2014 was dubbed as the year that would witness the rise of the Tigers.
What followed however, was nothing short of a disaster. The high expectations seemed to get the better of the Tigers and they were downed not just by the major teams, but also by the likes of Hong Kong and Afghanistan that year.
Prior to 2015, the Tigers crumbled almost every time they found themselves in a crunch scenario of a major event -- especially at home.
Ever since the World Cup last year though, they have been a different side. They held up just long enough to ace the England game and make it through to the quarterfinal in that World Cup.
They carried that confidence and beat Pakistan, a side that until then had almost always found a way past the Tigers, for the first time since 1999. The boundaries were surpassed further after the India and South Africa series.
It goes without saying that this particular team has a different mindset.
They have regularly overcome challenges that were previously considered unthinkable, which makes the match today a lot more interesting.
This is arguably the biggest test that this group of cricketers, celebrated for their newfound belief, will face.
Sure, they have beaten India before. But can they cross that final hurdle today and hand Bangladesh their first ever championship trophy at the top level?
With the tickets sold out, the stage is set for a dramatic finale at the Sher-e-Bangla National Stadium. All that remains to see now is whether Bangladesh's new-found belief is good enough for them to come out on top of this battle.