No restrictions on BCB to hold AGM, EGM, says Nazmul Hasan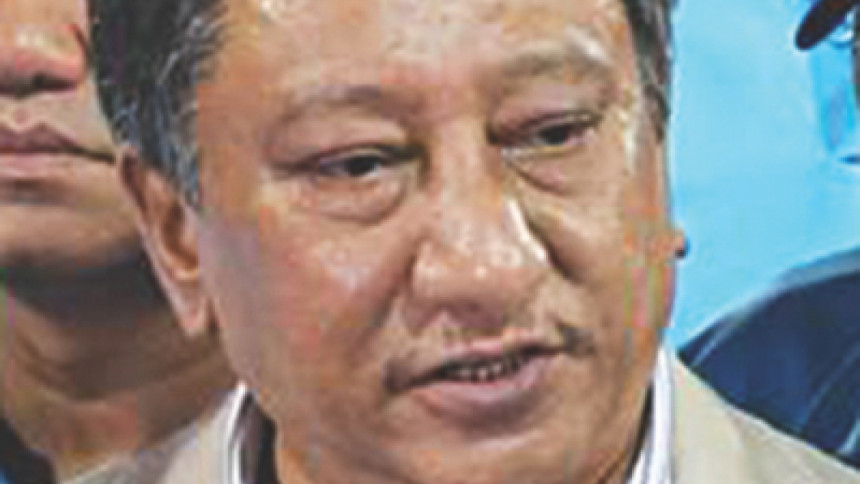 Bangladesh Cricket Board (BCB) president Nazmul Hasan said at a press conference that BCB will hold AGM and EGM as planned.
The High Court today issued a rule asking the National Sports Council to explain why it should not be directed to restrain the current executive committee of Bangladesh Cricket Board.
The rule followed a writ petitioned by architect Mobassher Hossain, a former BCB director who challenged the legality of BCB's current executive committee.
Asked to comment, the BCB president said: "First we got a letter from Saber Hossain Chowdhury and then received a legal notice. From what we understood from the letters…BCB cannot conduct AGM and EGM and for us stop the activities of the committee."
The BCB however continued with their operations and after today's ruling the BCB President commented: "From what we understand for the time being, there is no restriction on us to continue to conduct our operations.
"And so there is no restriction on holding the AGM and EGM meetings we had planned for earlier."
The BCB president informed that they had earlier amended the constitution as per ICC guidelines and with NSC approval and conducted election based on that constitution.
He also said that during thelast resolution of the Appellate Division, High-Court gave the verdict that NSC cannot amend the constitution and only BCB holds the right to amend or change the constitution.
The president said that BCB would be following every procedure according to the rule and then the counselors would decide whether to approve or disapprove.
"We will hold the AGM and EGM and hold it forward for the counselors to inspect and they will decide.
"We will be following the guideline that was set by the ICC," Nazmul Hasan added.