Benefit extension for consumer electronics 'encouraging'
Says Walton Hi-Tech Industries chief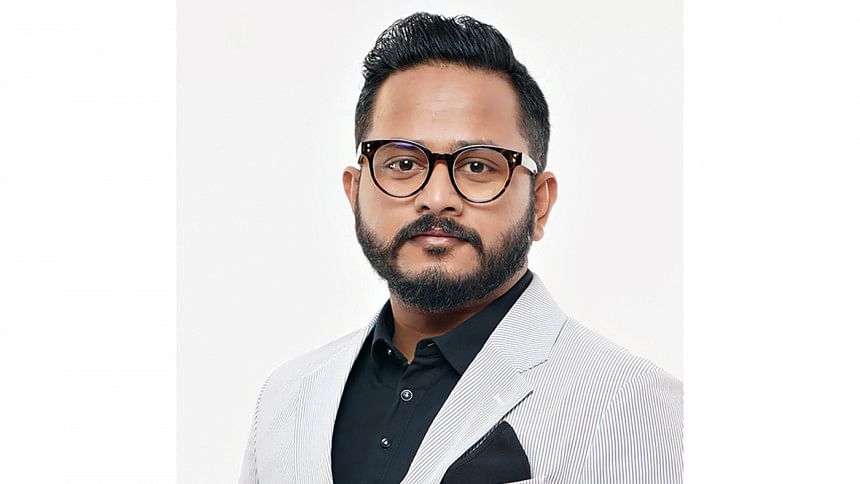 The extension of existing benefits for local consumer electronics industries through the proposed national budget is very encouraging, said Golam Murshed, managing director and chief executive officer of Walton Hi-Tech Industries, yesterday. 
This will help the industry develop its capacity and ensure quality products, he said in an interview with The Daily Star while sharing his thoughts on the proposed budget for fiscal year 2023-24.
In the proposed budget, the government sought to continue providing tax incentives, subsidies, and grants for manufacturing, research and development of local consumer electronics industries.
Currently, local consumer electronics industries try to use anywhere from 70 per cent to 100 per cent locally-made components and spare parts depending on the product, said Murshed.
However, the proposed budget will be more challenging to implement compared to previous years as the world is going through a very tough time due to the global economic crisis, he said.
But the proposed budget is friendly for the domestic industry, he said.
According to him, all policies are suitable for local consumer electronics industries such as those for home appliances, refrigerators, air conditioners, laptops, computers and so on.
However, there are a few things that require consideration for the local mobile manufacturing industry, said Murshed.
The locals need to overcome obstacles like inadequate infrastructure, import dependence, lack of skills and research and development capabilities, navigate regulatory requirements, obtain necessary certifications and comply with standards, he said.
The benefits that are being given to the domestic industry are making huge contributions to economic development, saving foreign currencies, improving lifestyles, creating employment and enabling export earnings as well as country branding, he noted.
Even a decade ago, consumer electronics products were mostly imported. However, the scenario is the opposite today, said Murshed.
"If the local CEIs (consumer electronics industries) had not developed, we would have had to spend $3 billion to $4 billion yearly to import those products," he said.
This would have create a huge pressure on foreign exchange reserves, he stated.
According to market research of IDLC Finance Limited, demand for these types of products is ever increasing and the consumer electronics market sales would reach $9.8 billion in 2022, equivalent to Tk 10,000 crore.
The annual growth of the market has been around 8 per cent over the past decade, according to the IDLC.
However, Murshed pointed out that the facilities provided to the local mobile manufacturing industry should be reviewed with those for assemblers and importers.
"We hope the existing benefits that are being given to the domestic consumer electronics industry will continue for at least 2030m which is needed for the sector to reach a strong position," he said.