TOBUOTO MAA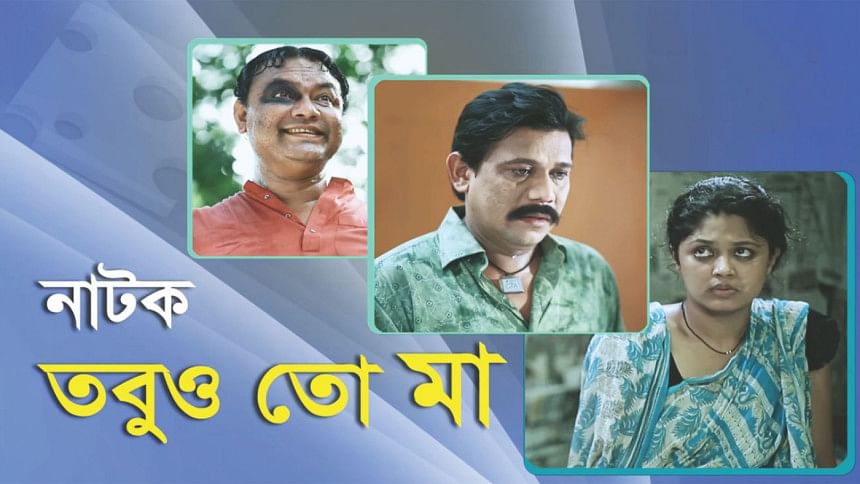 Channel: Maasranga TV
Script: Yousuf Ali Khokon
Directed by: Ruman Runi
Cast: Moushumi Hamid, Shatabdi Wadud,
Mahmudul Islam Mithu


Parenthood is perhaps the most crucial role an individual can perform in their lifetime, sometimes even before the birth of the child. 'Tobuoto Maa' is a rather unique approach to the well-established notion of the struggles and emotions involving motherhood, utilizing a concept that is almost never touched upon in the realms of fiction: child poaching. The central characters of this drama, namely Saleha (played by Moushumi Hamid) and her husband (Shatabdi Wadud), are child-poachers who steal newborn babies from hospitals and sell them off for a living.
What is done to the babies is not specifically stated, but with Shatabdi's character being an assistant in the local hospital, it is never a difficult task for him to snatch newborns from their unconscious mothers' clutches and receive cold hard cash in return from the head poacher (played by Mahmudul Islam Mithu). However, when his wife becomes pregnant and gives birth to their first child, he decides to have a change of heart and forgo his evil ways. The drama revolves around the internal conflict of Saleha and her husband in overcoming their guilt surrounding this life of crime, with the hopes of turning over a new leaf with their child on the way.
The story is as dark as the concept that it is based on. Child smuggling isn't an aspect of this society that is often emphasized upon in modern Bangla films or serials, if ever. The majority of the drama occurs during nighttime, and is paired with a feeling of dreadful suspense that hangs in the air whenever a heinous task is committed. The character of Saleha, in particular, made the drama much more intense than it initially seemed to be. Moushumi Hamid's portrayal as a conflicted mother-to-be was excellent; she shows how even a criminal who steals babies for money can have a change of heart. Her character showcases how protective mothers can be, and how they are willing to sacrifice themselves for their children's well-being. Tobuoto Maa wraps itself up in a rather anticlimactic ending. Saleha's husband stays wishy-washy until the end regarding whether or not to sell his own child, while Saleha ultimately runs away from home and escapes on a train just so she could ensure her newborn's safety.
Tobuoto Maa was clearly meant as a Mother's Day special and was perhaps intended to portray the unbreakable force known as motherhood. The success of that portrayal, however, may not be as powerful as the plot progression may have wanted it to be. As mentioned before, the ending is quite anticlimactic so in the end, there is a lot left to be desired in terms of a final showdown between good and evil. The local poacher, who acts as the primary antagonist all throughout the serial, is never properly confronted or is made to change his ideals. The evil stays evil, and isn't defeated; indicating that child poaching will continue regardless of what happened in the story. There is little to no lasting impact made with the overall story, though it does serve to provide an important moral lesson in a very dark manner. No matter where we come from or how dire situations may be, something as heinous as stealing babies can never be tolerated. It's a shame the serial doesn't show any punishment being dealt to the criminals, especially when the crime they committed is evil at its purest. Nonetheless, Tobuoto Maa is an interesting piece of Bangla drama that is not only presented in an interesting manner, but also leaves behind a lot of engaging afterthoughts; accounting to how different it is from the rest of the fiction we are used to in television.
Recommend the writer something to review at [email protected]