Television of a lifetime
Television of Innovation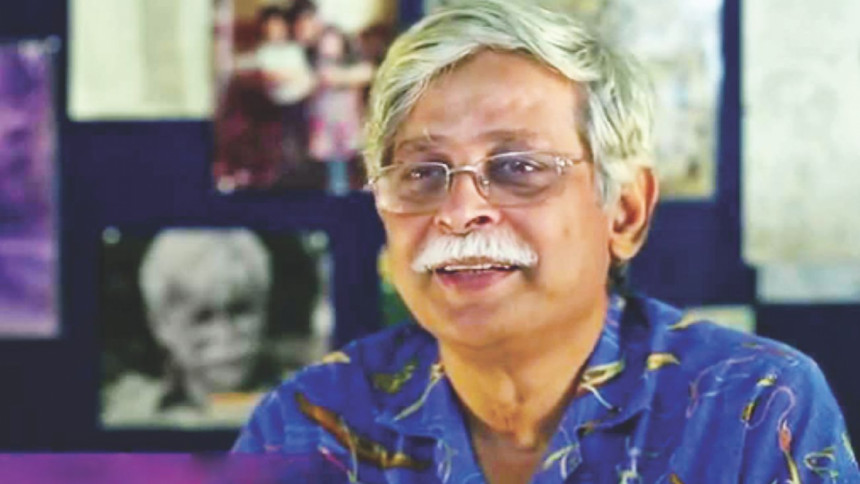 [Continued from Last Issue]

The production of education based programs came into limelight worldwide among the audience in the 60's. In 1964 during the starting of test transmission programs in our country, a professor Arthur Hungerford and a team of specialists from Pennsylvania State University came to Dhaka with the help of Ford Foundation to implement educational based program. Despite the fact that there had already been education based programs in BTV. In the history of television, the first ever education based program in our country was produced in 1966.
The participants in this program were Professor Munir Chowdhury, Professor Khan Sarwar Murshid and Abdullah Al Muti Sharfuddin. The theme of the program was the conflict between humanity and scientific cultural differences. The program was a live show so before the airing of the program, there used to be a rehearsal consisting of both the producer and participants at Munir Chowdhury's house.
On 21st July, 1969 when man first landed on the Moon, television programs were trying to introduce the idea of the moon landing through some films in discussion to the audience. In this discussion the people who participated were: Dr. Kudrut-E-Khuda and Dr. Abdullah Al Muti. This kind of almost live programs bought a sense of excitement to the audience.
Nowadays whenever an important event occurs, people invite over a specialist of the field in the news.  This trend is said to have started by Ekushey Television. Even though bringing specialists into the news was something that was introduced in Bangladesh Television at its earlier times. At that time specialists were not brought forward because of political reasons, they were brought forward for scientific related reasons. And the topic was Solar Eclipse.
The reporting that we see nowadays in the news was not present in news channels before but this kind of reporting was 
showcased in a program in Bangladesh Television. The name of the program was called "Jodi Kichhu Mone Na Koren". The host of the program was Fazle Lohani. Although he is well known among the youth as a host, he started his career in the newspapers. In the 50's he used to be an editor of a wonderful newspaper called "Ogotta". This may be the reason why he could not forget about journalism while hosting magazine programs in television. This is the reason why he used to add documentaries in his programs. And surprisingly, these documentaries were not only restricted to our country's Gas or Electricity problem, he also reported on international zones. Many might remember about the superb report on the landless Palestine's, this report was called "Birds Have Nests but They Don't Have Any Nests". He has also done reports outside of our country- he has done reports on our neighboring areas as well.
Science based educational programs have been produced in television a lot. The names of the program that come instantly to our mind are "Biggyan Bichitra", "Onnesha", "Onu Poromanu", "Notun Diganta", "Bindu Theke Shindhu" etc.  But science related programs became a huge hit in television due to Muhammad Zafar Iqbal. The name of the show was "Kintu Keno?" In this program, apart from Muhammad Zafar Iqbal, there were also other educationalists, Dr. Abdul Aziz Muntakim and Mosaluddin. Mosaluddin is working as a scientist in "Bell," a telephone company in the United States of America. So it can be said that people who participated in television programs at that time have become quite well-known even if they didn't participate in television programs much. They have participated in well-known works. One of the episodes of "Kintu Keno" revolved around the theme of science and magic.
The writer is Managing Director,
Channel I
Translated by Imtiaz Salim