The Emoji Movie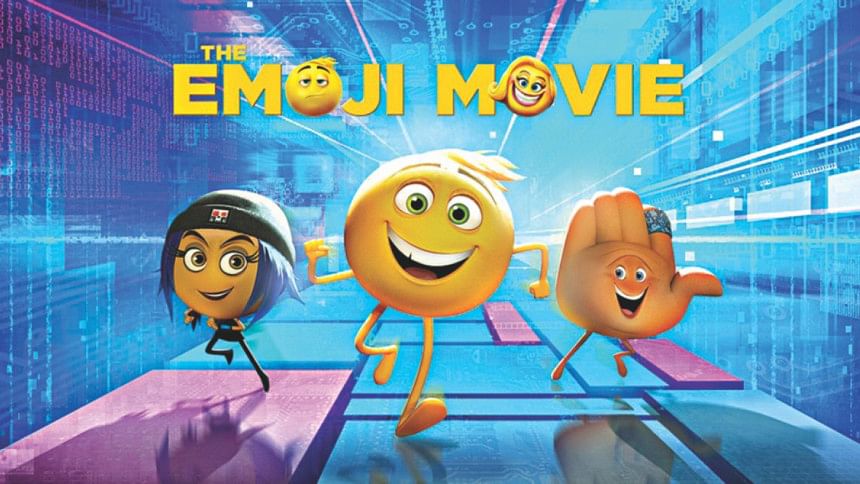 Director: Tony Leondis

Screenplay: Tony Leondis, Eric Siegel, Mike White

Starring: T. J. Miller, Maya Rudolph, Patrick Stewart

Weakness: Storyline, Animation

Duration: 86min

Rating: 1.5/10
PLOT: Inside each smartphone there exist icons which denote expressions of various emotions. These icons, usually in the form of faces, are called Emojis, and the movie centers around a problem faced by the main character Gene, the Meh Emoji. Apparently, Gene has all the expressions of the faces of happiness or sadness, which is an impossible occurrence in the world of Emojis. Thus, Gene partners up with the Emoji Jailbreak and the Hand Emoji, Hi-5, to reach the source cloud which will reveal Gene's true expression. However, the villain Smiler is after them to delete Gene from the Emoji world.
REVIEW: The Emoji Movie, as the name clearly points out, is a movie about the emojis any smartphone users are familiar with. This movie ranks among the lowest rated films of all time, and none of the elements; the characters, the storyline or the overall concept, is something that can be claimed to be remotely original. The overall story is extremely bad, it is better to say that is does not have any proper plot. Most of the scenes were predictable, and served as only advertisements of different brands, with little to no plot development purpose. The animation quality was poor and the soundtracks were quite annoying.
The story revolves around the Meh Emoji named Gene, voiced by T.J. Miller, who is in a constant struggle to say "meh", as he is capable of expressing other emotions as well. This makes Smiler the dictator want to delete Gene from existence because he thinks Gene is ruining the balance of their world. In this film, T.J. Miller tries to be a comedian but he miserably fails to make his performance fun. The Emoji Movie tries to give a positive message on the importance of being true to yourself and the value of honesty and teamwork, but unfortunately they could not convey the message properly due to the writing quality. Children might like the colorfully animated characters but the film never gets enjoyable enough for anyone older. The Emoji Movie is a waste of time and is definitely not worth watching. 
Reviewed by Saqiba Nawshin Junnurine