Annabelle Creation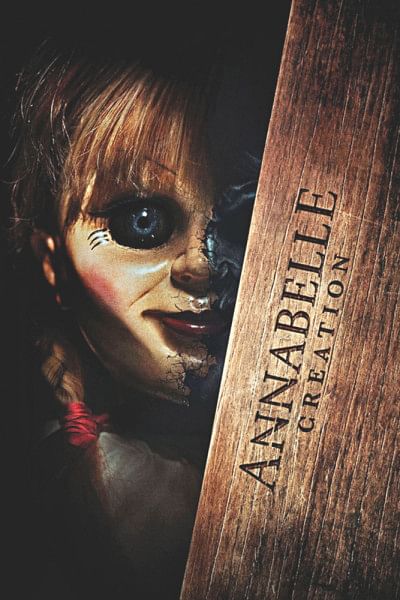 Director: David F. Sandberg

Producer: Peter Safran, James Wan

Cast: Stephanie Sigman, Talitha Bateman, Anthony LaPaglia, Miranda Otto

Runtime: 109min

Rating: 7/10
PLOT: A couple lamenting the demise of their little girl Annabelle adopts youngsters from an orphanage nearby. When Janice, a crippled kid, creeps into Annabelle's room and finds a possessed doll, terrifying things begin to happen to the people in the house. The family is soon threatened and victimized by the psychotic doll, which is revealed to have been created by Annabelle's father, Sam Mullins, a toymaker. Soon Janice is possessed by the doll and starts harming everyone in the house, leading to the horrific deaths of the Mullins.
REVIEW: David F. Sandberg, the director of the 2016 American horror movie Lights Out, has depicted himself as a fanatic of the Annabelle series and particularly of the first one due to its old-fashioned horror storyline. He was able to acknowledge how the story of Annabelle: Creation strayed from the main film, and allowed more inventive flexibility for himself by virtue of this movie's independent storyline. 
Sandberg somehow managed to make this prequel better than the last one by portraying it as a gore film which showed more graphic violence and chilling music. The alarming music was just enough to create a shivering and thrilling experience for the audience. However, Annabelle: Creation seemed to rely upon strain and anticipation rather than unsurprising, shabby bounce alarms. There is this never-ending suspense throughout the movie and the Annabelle doll seemed more conceivable as a kid's toy due to the mollification of some of Annabelle's elements. If you're into good quality horror movies, Annabelle: Creation is a must watch.
Reviewed by Rushabah Tabassum