Ondhokar Jogot (The Dark World)
Badiul Alam Khokon directed movie, 'Ondhokar Jogot' is expected to be released at the end of February. It is the 30th film by the director. Starring in the film are Mahiya Mahi, DA Tayeb, Alexander Bo and Misha Sawdagor. Mahiya Mahi is playing the role of a detective officer. DA Tayeb is also playing the character of a detective officer but with connections to the underworld.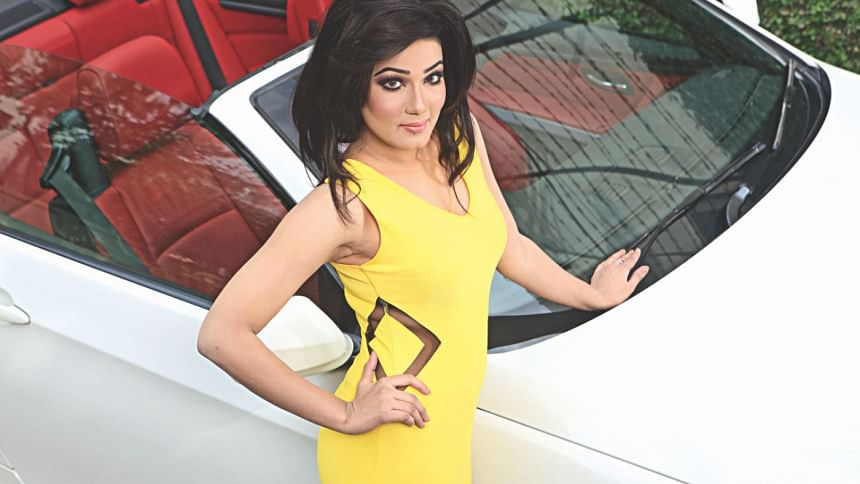 The movie, adapted from the story written by Kamal Sarkar, was initially titled Kangal but was later changed to Ondhokar Jogot: The Dark World. This is the first movie featuring both Mahiya and Tayeb. When asked about the movie, Mahiya said, "The movie has a good story. I enjoyed working on it. The character I played is very unique and I think the audience will enjoy it. I hope they will like the movie". The director himself said, "The movie portrays the underworld in a very different light. The movie depicts who control the underworld and who commit the crimes. It also shows how they are ready to murder someone even from their own group for personal gain. I believe people will watch this movie. I have paid immense attention to the action scenes and the weaponries. The dialogues will surely touch the people's hearts. People generally tend to be attracted to such movies. I think it will create a stir amongst the audience".
By Shreya Shomoyeeta and Zahid Akbar