Bondhon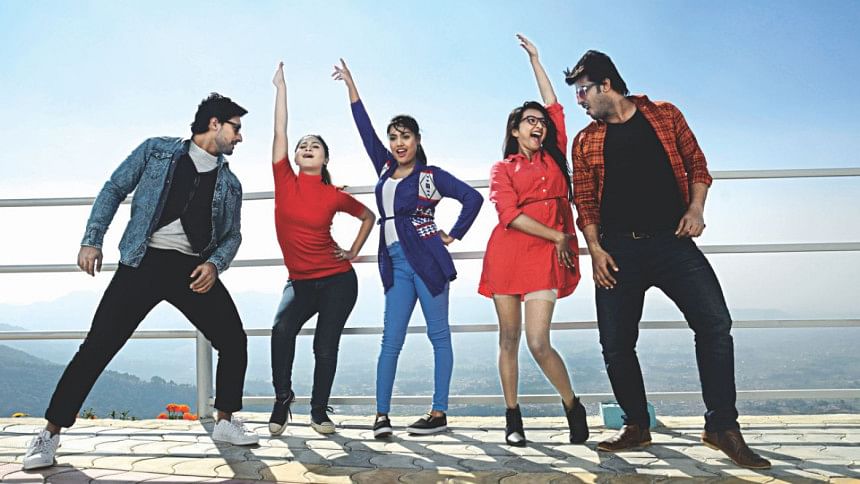 Bondhon directed by Anonno Mamun is slated to hit the theatres end of this month. The storyline revolves around five youngsters who suddenly vanish from the city. The missing youngsters are Rocky, Meghla, Shuvo, Khushbo and Bristi. Police suspect that they might have gotten involved with a terrorist group; however their parents do not agree with this allegation. The five youngsters were getting distant from their parents day by day due to lack of love and support, which lead them to take the decision of fleeing. While the five friends were on their way, they came across a child trafficker and this incident takes the storyline forward. The cast of the movie includes, Shipon Mitra, Sanju John, Tonmoy, Sporshia, Amy and Misha Sawdagor. The story, cinematography and screenplay are written by the director himself. The movie has been produced by Live Technology.
 The director Anonno Mamum stated, "The movie tells the story of present times. Now-a-days, family bond between  children and the parents are very weak. If we can contribute in making bonds stronger then the birth of terrorists will also decrease. In reality we all need a friend whom we can count on and that is why the name of the movie is Bondhon."
The actor Sporshia said, "Bondhon is my debut film and I have worked very hard for this. I have tried to impersonate the character, but I do not know how much I have succeeded. I am very excited about this movie and after finishing the shoot for the movie earlier this year, I have been eagerly waiting for its release."
By Joana Nomrata Mazumder and Zahid Akbar