Darkness Persists
Words of Rabindranath Tagore have always brought solace to the distressed souls. The songs wrenched out from the deep layers of the heart provide impetus to continue amidst darkness everywhere. During various phases of their lives, the vocal artists are affected by the changes in society as they are also a part of the greater society. When a jubilant nation is exuberant with enthusiasm, the spirit of the artists reflects that mood. When darkness persists everywhere, the mood of the artists also reaches its darkest pit.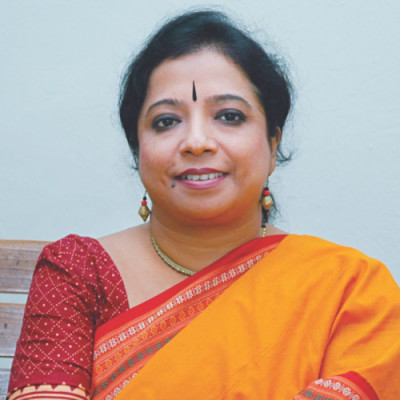 An artist, when he teaches, becomes the leader of the youth who are learning not only music; but also a code of conduct which they can adhere to throughout their lives, and draw strength from the words and tunes of the poets. Simply uttering the words, without the deeper meaning influencing the soul is like parrot chatter.
Mita Huq is a very sensitive Tagore exponent. From an early age, her exposure to Tagore songs through her uncle Wahidul Huq and aunt Sanjida Khatun influenced her entire being and for the last thirty years, she has dedicated her time and efforts to teaching the songs of Tagore. In her own presentation Mita has excelled as a Tagore exponent and has carved a niche in the hearts of Tagore lovers. She has received various prestigious awards from the Bangladesh Shilpakala Academy and the Bangla Academy for her inspiring renditions. Mita Huq is very bold and outstanding in her rendition, setting a completely different style for herself. In West Bengal and Bangladesh she is revered as a pioneer with an inimitable style, never likening herself to anyone else's pattern. Some might be critical of her singing, but it is obvious that her songs of inspiration and Swadesh excel in every way.
It is therefore, no surprise that she has chosen to present these songs in an outstanding manner at the National Museum, marking the birth anniversary of poet Rabindranath Tagore in May 2018. Shurteertho is the name aptly given to her organization; the students are pilgrims of music, they seek music and their learning is a step towards the fulfillment of that dream.
Bangladesh has achieved success in economic development, shifting from the lowest quintile of GDP to a middle income country. There are indices which mark this progress and enlist us worldwide. However, we do not have such indices to assess morality which will help us identify our current situation. The gradual erosion of morality in terms of women's oppression, corruption and degradation in the value system among teachers, administrators put us at a very delicate position: whether to be inspired by progress or be demoralized by moral decline. In such dark hours, the songs of Tagore Shonkochero Bihbolota Nijere Opoma, Agun Jalo, Agun Jalo, Anondodhoni Jagao Gogone, Jodi Tore Dak Shune Keu Na Ashey, Aji Bangladesher Hridoy Hote Kokhon Aponi, Nai Nai Bhoy, Hobei Hobe Joy and other songs in the Swadesh category, act as beacons of hope.
With a well prepared speech Mita started her presentation with thirty students. The program was dedicated to Dhirendranath Dutta, and the recitations were eloquently done by Jayanta Roy. There were some solo songs in between the chorus which was inaugurated by the solo number Sharthok Jonom Amar Jonmechhi Ei Deshe, by the outstanding Tagore artist Shemonty Monjari and it ended with Farhin Khan Joyita's rendition of the entire Amar Shonar Bangla, which was voiced by everyone with ecstasy.
Mita ended her show with a few words on the politics of divisiveness, aggression and escalated violence in a world where Tagore has spoken of unconditional peace. Let it not be a far cry.
Nashid Kamal is an academic, Nazrul exponent and translator