GRAPE VINE
Mother's death made me a musician: Bono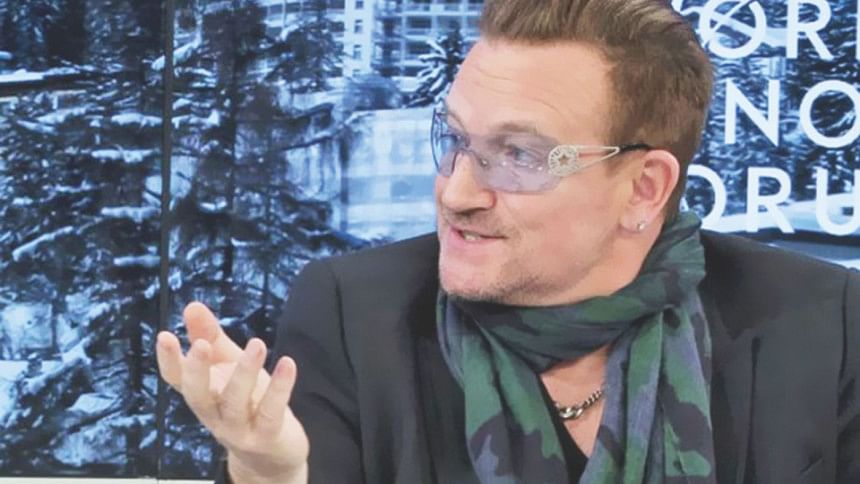 U2 frontman Bono says the death of his mother, when he was just 14, inspired him to turn a professional musician and form the popular Irish rock band. The 55-year-old artist's mother died from a brain aneurysm in September 1974 and the singer admits losing her left a "hole" in his heart, reported Female First.
"I realised aged 14, when my mother suddenly passed away at her own father's graveside, that I had a hole in my heart." To deal with his grief, Bono turned to music and that turned into his life. "I didn't know at the time, as I filled it with music. I became an artist through her absence and I owe her for that.
I thought the rage I had was a part of rock 'n' roll but the rage was grief." Bono has often written about his mother's death in U2 songs, dealing with his feelings on tracks such as "I Will Follow", "Mofo" and "Out of Control".