On Endurance And Changes
Rokeya Prachy first made a name for herself with the film 'Dukhai'. Since then, the versatile and talented actor has ventured into acting in movies, television, and theatre, and even worked as a director. She has acted in several renowned movies, such as 'Matir Moina', which received praises internationally. Previously, in an interview with Rafi Hossain, she discussed the current state of the entertainment industry and her thoughts on bringing positive changes to it.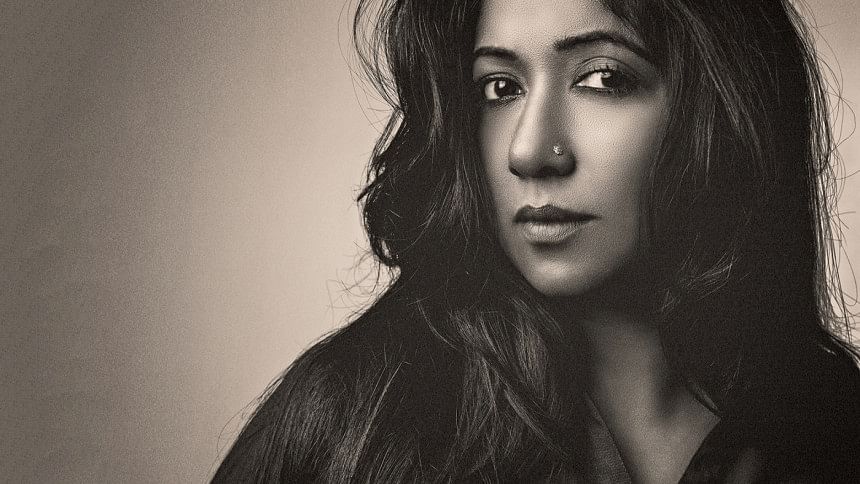 Rafi Hossain: Welcome to Uncensored with Rafi Hossain. Today, we are here with Rokeya Prachy. Thank you for giving us your time. You have had many ups and downs in your life. Could you tell us about your journey?
Rokeya Prachy: I have had to face a lot of struggles, especially when I was young. My sister, my father and my husband had passed away in the span of a few short years. During that time, my brother was my pillar of strength, but he soon left to go abroad as well.  I was left alone with my four-year-old daughter. I was young and timid, but I had hopes and dreams that I wanted to accomplish. I soon realised that I could either dwell on the past or keep moving forward. I had no familial, social, or financial support, but I was brave, and I decided to take a risk. I wanted to be in control of my own life; I believed even if I did not succeed at doing what I loved, I would have no regrets as I had pursued my passion.
Rafi Hossain: There was a lawsuit regarding your husband's murder. Were you happy with the outcome?
Rokeya Prachy: Those who were involved with the crime were mostly convicted and punished accordingly. I was satisfied with the court ruling. However, when it was over, I felt lost. I would worry about what would happen to my daughter if I had a similar fate to my husband's. I wanted a family and a home, but I never managed to have that.
Rafi Hossain: How did you feel when your second marriage did not work? Are you both still friends?
Rokeya Prachy: To me, this is quite normal. We were different people, and we decided to end the marriage. There is no dispute or hate between us, but we are not friends either. However, he is a good father to my daughter.
Rafi Hossain: What would you say is your outlook on relationships and marriage?
Rokeya Prachy: I believe these things happen naturally. I love having a family and I am not opposed to the idea of love. Like any other person, I want to love and care and have that feeling be reciprocated. However, because of my way of life, I have never made such choices myself. Even in my first marriage, when my late husband, Ahad, told me he wanted to marry me, I asked him to discuss the matter with my family first. After our families gave us their blessings, we would often meet during our theatre work. I never had any relationships, but I do not feel any regret because of that.
Rafi Hossain: I am sure many people who have faced similar situations in life will be inspired by your story. What would you say to them?
Rokeya Prachy: I still have that appreciation for life as I did when I was young. Many people feel frustrated and become hateful when they have to struggle constantly. I rather feel content and happy. I believe that being alive means loving and appreciating the small things.
Rafi Hossain: On the work front, however, you were quite lucky, wouldn't you say?
Rokeya Prachy: Yes. By the time I was completely alone with my four-year-old daughter, I had already made a name for myself with my work. I had won several awards in both film and theatre, and I felt accomplished. I found my calling and fell in love with my work. For instance, because of Tareque Masud, I got to work on Matir Moina which took us to the Cannes Film Festival.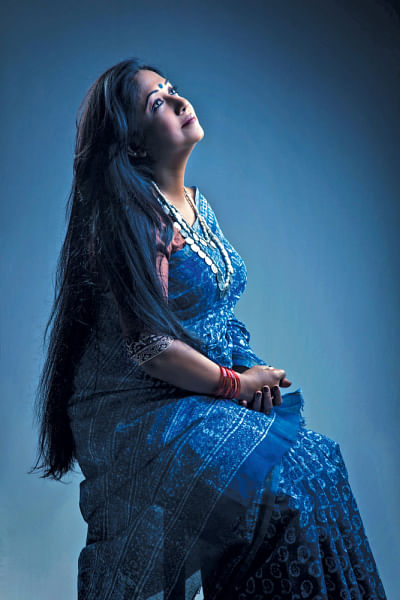 Rafi Hossain: Could you tell us more about your journey into theatre?
Rokeya Prachy: My journey began with Liaquat Ali Lucky when I attended a workshop. I worked on a few plays after that. My last work was with Juboraj (Khaled Khan) before he passed away. I switched from Prachyanat to Nagorik Natya Sampradaya during this period because I wanted to explore and broaden my horizons. However, we are still very close to one another. Shahidul Mamun will always be my mentor.
Rafi Hossain: What is the current state of the theatre industry in your opinion?
Rokeya Prachy: To develop the state of our theatre, we need to show the actors that they can have a future in this industry. If they need to work elsewhere and focus on other jobs alongside theatre to lead a good life, the quality of our work will never improve.
Rafi Hossain: From what I have observed, previously, there were many more excellent plays being created by several theatre directors. Why is it do you think that changed?
Rokeya Prachy: Back then, theatre was one of the few sources of entertainment available. Moreover, the directors would solely focus on theatre. Nowadays, there are more television channels and media to work on, and so, the focus has shifted onto other platforms as well. Our country needs to improve its entertainment sector. If that happens, I believe theatre can be pursued as a full-time job as well.
Rafi Hossain: What are your thoughts on the entertainment industry?
Rokeya Prachy: The producers nowadays try to make a name for themselves, rather than considering the benefit of the industry. I think that the people who are in charge of the filmmaking industry should unanimously make a decision on how films should be made. This way, the focus will be on the betterment of the industry. For instance, whenever Tareque Masud would talk about a project, he would always think about the industry and its policies. He selflessly cared about the industry. However, I trust and believe that those who are in charge are foresighted and wise, and they'll bring some changes soon. Similarly, if I ever achieve a position of authority, whether it is in politics or the entertainment industry, I will surely try to introduce and implement some changes.
Rafi Hossain: Thank you for giving us your time today, Prachy.
Rokeya Prachy: Thank you having me.