When You're Missing Out on Sibling Love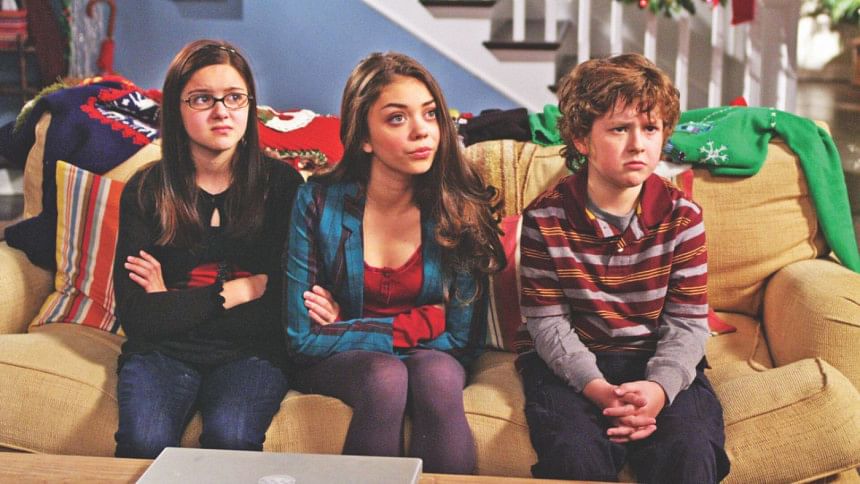 If you grew up with siblings, you'll know that fights and tantrums were as much a part of your daily routine as having lunch and dinner. You grew up thinking life would be easier if you didn't constantly have to fight for the remote. But when the time comes for them to get married or venture abroad for their studies, you realise that you are about to experience a new kind of loneliness. To combat this feeling, arm yourself with these mood-lifting shows as you fondly recall the brawls you had with your siblings.
The Middle: This is a show about a seemingly average family of five (the Hecks) and their daily not-so-average encounters. The three siblings, Axl, Sue and Brick, have different relationships with one another, so you will be able to relate to at least one of them. While Sue and Brick seem to have each other's backs for the most part, the fights and pranks between Axl and Sue are the most entertaining and relatable. This show is quirky, fun and delivers a whole lot of laughs in the short space of 20 minutes an episode.
Modern Family: If you don't already watch this, get on it. This show stands out for its brilliantly written script and amazing cast- it gets you LOLing even before the theme song starts playing. It's an immensely refreshing change to watch a show where the stories come from aunt-nephew or father-son relationships as opposed to the same old high-school drama. Reminisce your fights with your sister as Hayley and Alex Dunphy take on each other on-screen. Good times.
The Goldbergs: This is a relatively new show, so there aren't as many seasons to watch yet—but that gives you something to look forward to. This show is lightly based on true stories that occurred in the life of the creator Adam F. Goldberg, and is set in the 1980's. This means you see stuff like cassette tapes and chunky white computers frequently in the show, nostalgia cannot hit you any harder. Remember when you had to fight for your spot on the computer, that too to use MS Paint? This show brings all those memories back. 
Game of Thrones: Yes.
It's a weird feeling, getting used to the freedom of emptying an entire bag of crisps by yourself and not having to worry if the chocolate you stored in the fridge will still be there in the morning. Be sure to send your siblings pictures of you devouring all these snacks by yourself or else the whole point is lost.
Nifath Karim Chowdhury likes to doodle all over her notebooks, textbooks and life. Send her a virtual high-5 at [email protected]