Cult TV shows that could make it big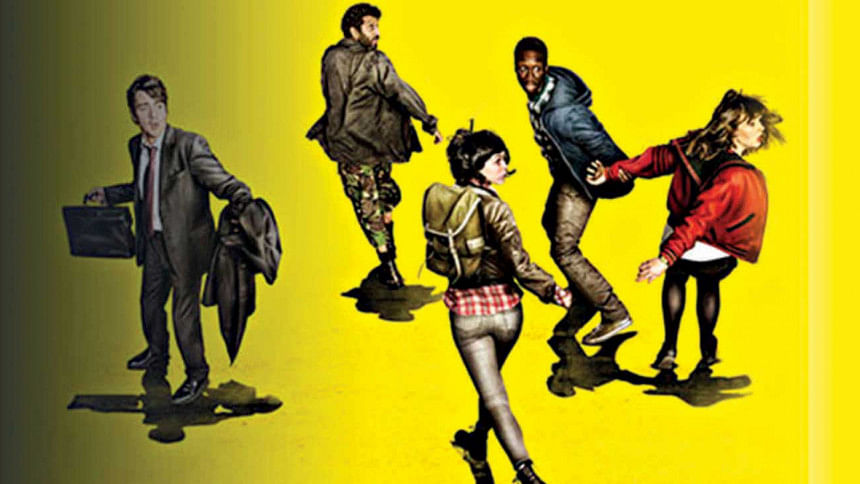 With the sudden influx of quality television we've had in the last couple of years, it shouldn't be uncommon for a great show or two to completely fly under everyone's radar. The following are four fantastic shows with a sizeable cult following that haven't broken into the mainstream quite yet.
Black Mirror: Popularly referred to as this generation's "Twilight Zone", this is probably one of the best sci-fi shows out there. "Black Mirror" follows the anthology format, meaning that every episode is a self-contained story with different actors, directors and aesthetics. "The Entire History of You" shows a world where everything you see and do is recorded in memories that can be re-watched, deleted or even projected on a wall, while "White Christmas" deals with a device that lets you "block" a person in real life. Featuring great performances from actors like Jon Hamm, this is a show every sci-fi fan should watch. Skip the first episode though, it's a little repulsive.
Utopia: The plot focuses on a group of people who find a manuscript to a sequel of "The Utopia Experiments", a graphic novel that had predicted the worst disasters of the last century. This might sound campy (and it is a little), but it goes along perfectly with the comic-book vibe they were going for. The first thing you'll notice about "Utopia" is the beauty of it. Highly saturated environments with vibrant use of yellows, greens and blues juxtaposed with mindless ultraviolence really give "Utopia" a visual flare unlike any other show you've ever seen. Also, David Fincher is planning to produce and direct a remake of "Utopia". Last time he did this we got "House of Cards". So, yeah.
Peaky Blinders: This show is for the viewers who are still upset about "Boardwalk Empire" coming to an end last year. "Peaky Blinders" is a historical crime drama set in Birmingham, UK in the early 1900s, where World War I has left the population hungry, poor and without purpose. From here we follow Tommy Shelby, the ruthless and ambitious boss of a youth criminal gang as he gains more power and influence. He is played by Cillian Murphy, who gives a career-defining performance. The whole cast is stellar and the icing on the cake is when Tom Hardy shows up in the second season as the notorious gangster Alfie Solomons. While it has won a BAFTA, a lot of people haven't heard of it. I blame the name. Who thought "Peaky Blinders" was a good idea?
The Strain: It's been a long time since we had a decent horror show on TV. So when Guillermo del Toro announced that his vampire thriller book trilogy would be getting its own series, it was something to get excited about. Fans may know del Toro from blockbusters like "Pacific Rim", but where his true talent lies is in his smaller horror movies like "Pan's Labyrinth" and "The Devil's Backbone". The story begins when a plane lands on JFK airport with doors sealed and bodies inside. Soon the bodies disappear from the morgue and pandemonium strikes. Guillermo del Toro's vampires aren't the sparkly kind and he makes sure that every episode bleeds his signature horror aesthetics. A must-watch for horror fans.