Why you should travel solo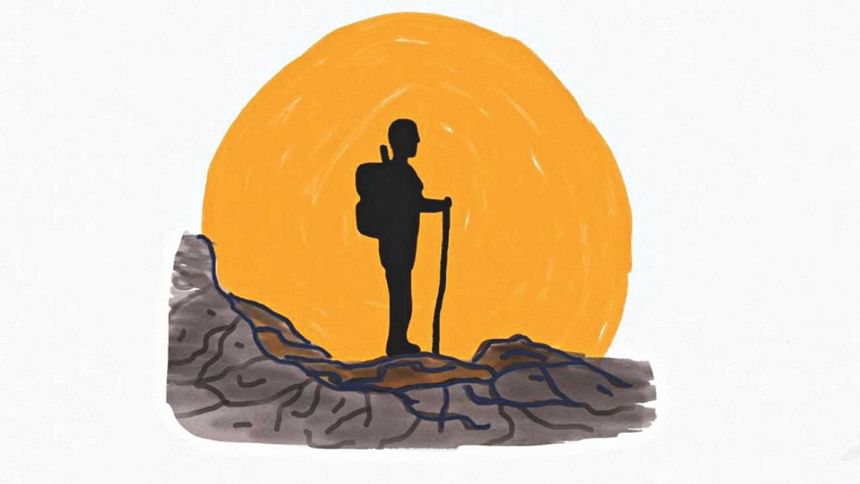 We are always surrounded by people: friends or family, acquaintances or lovers. But sometimes, we need to find time for ourselves, and what is more perfect than travelling solo to rediscover who you are? Packing your bags, getting out of your comfort zone, going into the wild, getting to know more people, eating new food, and seeing the sunset on the beach-seems like the perfect vacation to me.
Here are some reasons as to why you should definitely go solo: 
BREAK YOUR USUAL CIRCLE AND MAKE NEW FRIENDS

When you are travelling with your regular people, you don't get the chance to meet people outside that circle. Travelling solo helps one to acknowledge other people and allows you to open to experiencing new adventures with strangers.  
TRY NEW THINGS

When you travel solo, you'll find the locals are a bit more open to helping you. You will notice the small things they do for you, the smile they give you when you are asking about them; which doesn't always happen when you're travelling with other people.
INDULGE IN ANYTHING WITHOUT BEING JUDGED

There's no one to judge you or stop you. And the most fun fact is that you can become more adventurous with food. You can finally take in all the Thai pad Thai, Belgian Macarons and Chinese dumplings without worrying about what other people would want to eat. 
SAVE MONEY

You are most likely to buy fewer souvenirs and gadgets while travelling alone. Your travel companion might prefer expensive ways of travelling and sometimes you might agree to their plans because it's too awkward to go against it. 
GAIN CONFIDENCE 

Do one thing a day that scares you and you learn to unlock hidden chapters about yourself. You'll learn to do things by yourself, explore new routes, and be responsible for your own safety. Travelling solo expands your comfort zone and you'll feel that you're much braver than you thought you were. This feeling will make you more independent and it's always a good feeling to regain the lost trust you had in yourself.
DRAMA? WHAT'S THAT?

How many times did you have to argue with your travel buddy or have to beg someone to go with you? If things don't go well, the whole trip might turn out to be a total disaster!  But when you travel solo, there are no fights and arguments about silly matters. 
To sum it all up, travelling solo might be a very scary decision for some people. But at the end of the day, you will not regret it when you'll be able to understand how it can shape your personality by putting you in challenging situations. 
So don't wait up for anyone. Pack your bags and go. Happy Travelling!