What we learn from watching European football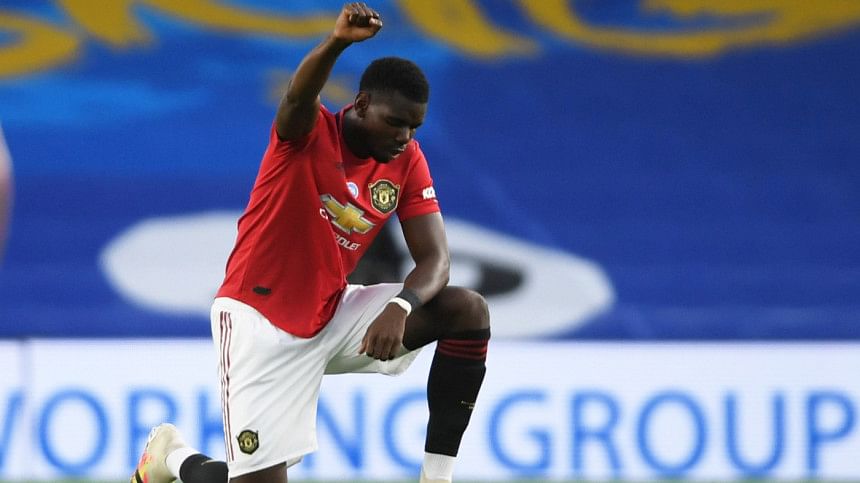 For many, watching European football constitutes of "extreme recreation." They have their reasons to think so, too – all-nighters regularly to passionately support their heroes on the pitch.
Amidst their search for breathers, it is easy to forget one intriguing aspect. Watching European football is actually a nice way for young people to acquaint themselves with the culture of a far-flung continent.
Premier League (PL) enthusiasts are very much familiar with Boxing Day matches, which have subsequently made Bangladeshi fans conscious about the holiday season, and its many customs. Fans might have also noticed players and coaching staff wearing embroidered poppies on their shirts during early November. This gesture is hugely significant. It honours Armistice Day during the First World War Remembrance Week, a reference to the poem "In Flanders Fields" by John McCrae.
It's not limited to the PL only. Followers of Bundesliga should be familiar with the Munich Oktoberfest, the grand Bavarian festival that is celebrated from mid-September to early-October. On the other hand, La Liga fans get to learn about the rich folklores and rituals spread all over Spain.
A deeper observation of El Clasico lays bare an opulent tale of traditions, struggles and zeal between the Royalist Madrid and the Catalan symbol of self-sufficiency, Barcelona. It gives us an extensive historical context of the world's leading club rivalry, starting from the partisan, pro-Madrid dictatorship of General Franco to the modern days.
Footballers' goal celebrations also convey important messages. The leading European leagues are hugely diverse in playing squads. Players from different countries pull off their native country's flagship traditional celebrations in front of the cameras, making their moments of joy a vital cog in the cultural variety of the game.
Brazilian players pulling off breath-taking samba dance has made the youth more informed about Brazilian culture. African players showing off their mesmerising, unique foot dance has been adding a uniquely rich cultural stardust to goal celebrations for years now.
The impact of football isn't limited to the pitch only. The beautiful game now has an increasingly influential role in making the world a better place. The anti-racism and anti-discrimination campaigns have created a much more inclusive environment, while different programmes have raised awareness on a myriad of social issues.
Serie A's campaign against domestic violence, where players put a red-spot on their cheek for a game-week, and the PL's auctions for poppy shirts to support war veterans is exemplary in those regards.
The influence of football is immense. Europe is considered to be football's hub, but it is also equally important as a cultural nucleus too. In this ever-evolving world, European football is a centre of fascination for a huge portion of the youth, and it has the potential to make them more socially responsible, cultured and better informed against the various stigmas which plague us even today.
Inqiad Bin Ali has 'got a pain in his heart and a love in his soul' to put it in an artistic way. He is found deep in thoughts at [email protected]